It's funny how different people will see the same situation differently. Take my columns: St. Lawrence fans think I have it in for them, as do Colgate and Cornell fans. RPI backers hate it when I pick them to win, and love when predict a loss. I've apparently ticked off supporters of Princeton and Clarkson, and Brown … well, Bear-backers have been pretty good sports about it all.
So I figured this week I'd give you all a break from hating me, and let the coaches do the talking.
Rubber-necking
Clarkson's season-to-date has been anything but graceful. The Golden Knights haven't engineered consecutive wins since October, in large part due to a stunning lack of offense: The Knights have been held to two goals or fewer 13 times in 24 games (0-12-1 in those games), and they've scored four goals or more only four times (3-1-0).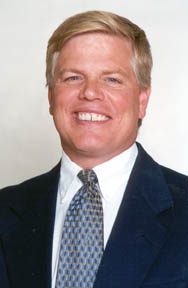 Princeton's unpredictable slide was due to massive injuries, but it's just not that severe in Potsdam. So, what gives?
"We've competed in a lot of games, and we're without three of our top four defensemen [Andrew Himelson, Mark Borowiecki and Dan Reed]," said bemused coach George Roll. "Coupled with the two guys who were suspended [last summer], that's five defensemen who we'd probably have in our lineup. I'm not making excuses, but you take five guys out of anybody's lineup, you're going to be depleted. We've had to play forwards back on defense, and it's been a struggle."
Thus, even when the patchwork defense plays well, it will invariably handicap the now-shorthanded offense. With little room for error, Clarkson has been under intense pressure to generate scoring whenever possible … but so much stress can have a negative effect on the scorers' touch, as players act more on desperation than poise.
"A lot of those games, we've played well enough to win; we're just not finishing our chances," Roll said. "There are no issues internally … I've never seen anything like it. It's hard to put a finger on it. The biggest issue is that we haven't been able to finish, and that's put a lot of pressure on our goaltender and on our defense. It's been an extremely tough situation, but our guys haven't quit."
While the Knights haven't been reduced to scouring campus for pick-up players, Roll hasn't had to worry much about who to sit and who to skate.
"You take five guys out of anybody's lineup, you're going to be depleted. We've had to play forwards back on defense, and it's been a struggle."
— George Roll
"We've got no healthy scratches," the coach said of his situation. "We don't have a lot of depth this year, it's just the way it's gone. What we've got, is what we've got on the ice. People on the outside don't realize it, but this team's played awfully hard and has nothing to show for it."
Puck-luck hasn't been kind to the Knights, either. Unlike last year's team — rife with locker-room chemistry issues and internal frustrations — this season's squad doesn't deserve such a bum deal, according to Roll.
"Last year, we didn't have it, but this year the guys have worked and competed and obviously, [we're] frustrated with our record … but you can't say it's from a lack of effort," he said. "It's just the way it's gone this year. I think we've had 14 goals go in off one of our guys, and I've never seen anything like it in my career.
It's got to change at some point. Last year we didn't deserve for it to change, but this year we're holding out hope that we can get some of those things to go our way and turn it around."
One thing that Clarkson fans can feel optimistic about is the Knights' chances, should they start winning a few individual battles. Coaches frequently refer to confidence — and transiently, winning and losing — as applying to the "snowball effect:" losing breeds losing, but winning breeds winning, too. It's all a matter of confidence.
The Golden Knights don't like where they are, and aren't tolerating it one bit. They know that just one little snowflake can set this team on a big-time run.
"We're trying to show up at the rink every day and have some fun, do some things to get their minds off it, but when the day's done you're still left with only one win in league and in last place and that's tough to change, tough to feel good about," said Roll. "I don't think it's going to take much to turn it around this year, I really don't."
Learning Curve
Once a doormat, suddenly the toast of the league in the midst of a five-game tear … but then, what happened? Thus has Brown's season progressed.
The huge five-game win-streak straddling November and December gave Brown a big boost of confidence, and the program a dose of respect from its peers following a half-decade of languishing. The holiday break came at just the wrong time, though, sending Brown back into a five-game losing skid before bouncing back with a win at Clarkson.
"We were in both those games [at St. Cloud State]; they just picked us apart on the power play," first-year coach Brendan Whittet said of his team's introduction to 2010. "We come back on a Monday and have to travel right up to Dartmouth on Thursday, so the schedule wasn't ideal. … Dartmouth played tremendously in that game, I thought they were very, very hungry, and we struggled [losing 9-4]. Then we go into Yale — another talented team — and that's a 6-5 game with four minutes left in the third period [before an 8-5 loss]."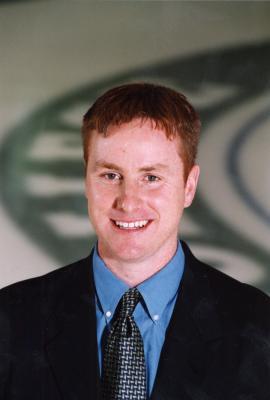 The tough itinerary wasn't entirely to blame, of course: Bruno allowed 32 goals in those five games, and didn't hold a single opponent to fewer than five.
"I don't think we've helped our goaltenders a whole lot," Whittet said. "We were in a stretch where a lot of pucks were going in our net, but I honestly think we were getting good goaltending. It wasn't where it was before the break … but we weren't really helping them. We were putting ourselves in bad situations: putting skilled teams on the power play too much, and we just weren't being too intelligent with what we were doing.
"I think we were struggling a little on the defensive side," Whittet added wryly. "I don't think we were being responsible with the puck — I think we were turning it over a little too much — but that goes in conjunction with the type of talent we're playing with, in terms of opposition. The games were close, but close doesn't cut it. We took some positives out of some of those situations and those environments and we try to build on it. We're just trying to be consistent about what we do."
The Bears play six of their remaining 10 games at home, where they are a palatable 4-4-0, and at the moment, half of their opponents are seventh or lower in the standings. Whittet is confident that his boys aren't done yet.
"It all comes down to work ethic, competitiveness, and winning the one-on-one battles," he stated.
The jump from snowball to avalanche can be surprisingly short.
Readers' Poll
A meager 26 respondents to last week's poll, in which I asked you which program is on the cusp of greatness in ECAC Hockey. Rensselaer got the most love with eight votes, just beating out "nobody" and doubling up second-place Cornell.
This week, I wonder who you all think will make the biggest turnaround from a dismal start? Clue me in on the league's best dark-horse bet, and while you're there, a second demographically minded survey.