The U.S. National Junior Team dropped a 2-1 decision to Canada Sunday at the 2013 IIHF World Junior Championship in Ufa, Russia.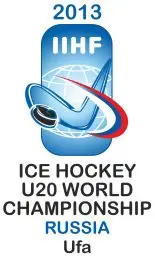 U.S. at the World Juniors
At Ufa Arena, Ufa, Russia
• Thursday, Dec. 27: U.S. 8, Germany 0
• Friday, Dec. 28: Russia 2, U.S. 1
• Sunday, Dec. 30: Canada 2, U.S. 1
• Monday, Dec. 31: U.S. 9, Slovakia 3
• Wednesday, Jan. 2: Quarterfinals: U.S. 7, Czech Republic 0
• Thursday, Jan. 3: Semifinals: U.S. 5, Canada 1
• Saturday, Jan. 5: Gold-medal game: U.S. 3, Sweden 1
The loss drops Team USA to 1-0-0-2 (W-OTW-OTL-L) with one game remaining in the preliminary round.
"We had our opportunities to tie or win the game," said U.S. coach Phil Housley in a news release. "We have to eliminate our mistakes and that includes penalties. Thankfully, our penalty killers stayed composed and were great tonight. In net, John Gibson certainly kept us in the game. Now, we have to regroup and get ready for Slovakia tomorrow."
Michigan freshman defenseman Jacob Trouba tallied Team USA's lone goal on a third-period power play. Trouba has scored in all three games thus far for the United States.
U.S. goalie John Gibson (OHL's Kitchener Rangers) stopped 30 shots between the pipes.
Team USA concludes preliminary round play against Slovakia on Monday, Dec. 31. A victory would advance the U.S. into the playoff round as the No. 3 seed in Group B. Game time is 4 p.m. local time (5 a.m. EST).