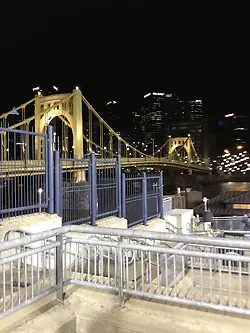 Frozen Friday is in the books and there is one thing that has become clear: Pittsburgh people are the nicest people on the planet. Neil and I both hail from Maine, where I always thought the people were nice, but everybody in Pittsburgh is always asking how your day is or how you have to go to (insert famous establishment.) The Steel City is a place we would never have pinned for such nice people.
For those wondering about Primanti Brothers, the reviews are mixed. The food is good, but what really makes the place is the atmosphere. There are a number of places in town where you can get the sandwiches like in Consol and PNC Park, but the consensus is that half the excitement of Primanti Brothers is the environment in the original restaurant.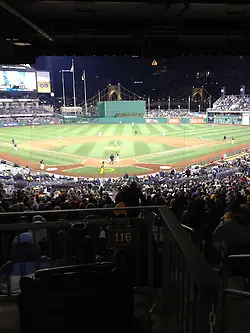 As for PNC Park, if you are in Pittsburgh and the Pirates are playing you'd better be there. What a beautiful ballpark both in terms of facility and for the views. But we would be doing a disservice if we didn't mention Pirates closer Jason Grilli. The introduction of Grilled Cheese Time for the closer is among the best things we've seen in sports. It makes almost no sense, but boy is it funny.
The national championship is tonight, and we cannot wait to see what the final day has in store for us.