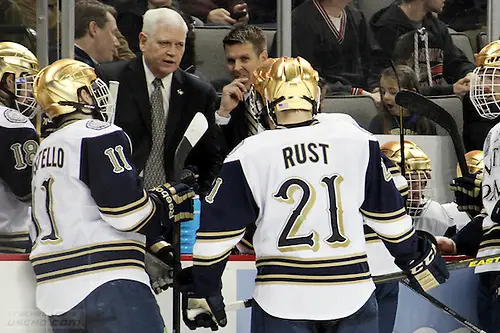 Editor's note: This story has been updated to credit College Hockey News as the source of Jeff Jackson and Jerry York comments from Hockey East media day.
The future is finally here.
After all the confirmation and subsequent confusion regarding NCAA Division I realignment that started three years ago, the upcoming season will take some getting used to if the casual observer hasn't been keeping track.
Yes, the old "you can't tell the players without a scorecard" adage applies here.
Gone is the CCHA.
Gone is the old WCHA.
Conference changes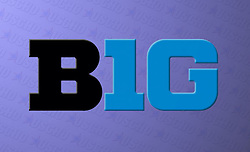 BIG TEN (NEW)
From CCHA: Michigan, Michigan State, Ohio State
From WCHA: Minnesota, Wisconsin
From independent: Penn State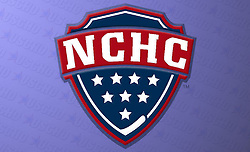 NCHC (NEW)
From CCHA: Miami, Western Michigan
From WCHA: Colorado College, Denver, Minnesota-Duluth, Nebraska-Omaha, North Dakota, St. Cloud State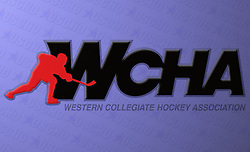 WCHA
From CCHA: Alaska, Bowling Green, Ferris State, Lake Superior State, Northern Michigan.
From independent: Alabama-Huntsville
Gone: Colorado College, Denver, Minnesota, Minnesota-Duluth, Nebraska-Omaha, North Dakota, St. Cloud State, Wisconsin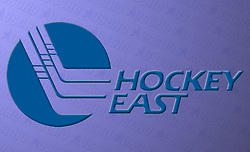 HOCKEY EAST
From CCHA: Notre Dame
Notes: Atlantic Hockey and ECAC Hockey are unchanged. CCHA folded. See the full conference change timeline.
Enter the Big Ten.
Enter the NCHC.
Last season's two independents — Alabama-Huntsville and Penn State — have joined the WCHA and Big Ten, respectively.
And put Notre Dame in Hockey East. It's enough to confuse anyone.
The perennially tough teams may or may not have an easy go this season. That's still up for debate and won't be answered until several conference games have been played.
Notre Dame coach Jeff Jackson said at the Hockey East media day last month that moving to the conference will be "an adjustment."
"Hopefully, we can help the league develop an even greater identity and footprint than it already has," Jackson told College Hockey News. For college hockey purposes, I don't think anyone has a better identity than Hockey East. It's an exciting time for us and our program, having moved into a new arena two years ago and now moving into Hockey East. It's a great time for our program.
"In some ways, it's going to be like playing an entire nonconference schedule until we get accustomed to the league. We're playing all new venues. We're playing different opponents that we haven't seen in recent years. We're playing with new officials [and] it will take some time to see how they call games. You get accustomed to officials. You know how they're going to call games. That's new for us."
Boston College coach Jerry York called the Irish joining Hockey East "a home run for our league."
"[Hockey East] commissioner Joe Bertagna should be given a lot of credit that he could go out and bring in a team like that," York told College Hockey News. "To bring in a legitimate national contender and a big-name school like Notre Dame makes us that much stronger as a league. It also makes it that much harder to win this league."
As a coach who has switched leagues, Robert Morris bench boss Derek Schooley knows firsthand what the transition can be. His Colonials started in College Hockey America and then joined Atlantic Hockey following the CHA's demise in 2010.
"I think any time you can add teams and exposure for college hockey it is a great thing, which we have done, but it comes at a price," Schooley said. "It will be interesting to see how it plays out in three years as there are a lot of new costs involved in these changes starting with increased travel, not to mention the loss of some longtime rivals not playing each other in league play. We won't see the real effect of the changes for a few years.
"The biggest things were getting adjusted to new teams and new styles of play. When you are in a league for a while, you knew how teams played and the players on each team. There is a lot more advanced scouting and getting comfortable with how the league plays on ice when you change leagues. You can play many of these teams in nonconference games, but it is different when there are league points on the line."
At the Big Ten media day last month, Wisconsin coach Mike Eaves said it's an exciting time for fans of college hockey.
The Big Ten was formed with three teams that formerly played in the CCHA, two that came from the WCHA and Penn State, which played as an independent in its inaugural season a year ago and was the addition that allowed the league to form. The Big Ten requires six of its schools to play a sport before the conference will sponsor it.
"I think we have a really fun product," Eaves said. "It's a good product to watch and the fact that the exposure level will be at such a high and constant level, people will know where it is and where to find it. I think having that on the table will help people find the game and we'll get more fans because of that."
Eaves also touched on how recruiting players for the Big Ten and not the WCHA has factored into shaping his roster this year.
"I think that that would be hard to quantify because I haven't asked that question directly to the kids that have committed to us knowing that we're going to the Big Ten," Eaves said. "My thought process is the fact that that would be something that exists in their head. That's a part of why they may choose to come to, in this case, Wisconsin, but to quantify, is it 50 percent? I don't know. The attractiveness of the Big Ten Network, playing in the Big Ten, it's a recognizable product that young people are aware of and I'm sure it has a factor."
The Big Ten Network has 27 games on its schedule for this season, with seven more featuring Big Ten teams on ESPNU or ESPNews.
"I'm very optimistic that the Big Ten Network is going to really help college hockey grow," Michigan coach Red Berenson said. "The game will do justice if it gets the exposure. I think we'll have more games, obviously, better competition. I know the Big Ten Network is doing a great job thus far and it should get better.
"I'm really excited about the potential of the Big Ten Network. There are certainly players that are up to speed now with what's happening in the Big Ten Conference or what will happen or should happen. Then there are other players that have no idea, but we've seen a lot of players that say they can't wait to play in the Big Ten Conference, so they've done their homework, and good for them. I think it's going to be a plus for all those schools in the conference."
Over in the NCHC, Colorado College coach Scott Owens is primed to have his Tigers team make an impact in the new conference.
"I'm excited for the realignment," Owens said. "It's new and it's different and I believe the NCHC will be a top-notch conference. There won't be any nights off in our conference and it will be a grind. I think our fans and players will enjoy the competitiveness of the conference."
The WCHA has an all-new look and in the recent preseason coaches' poll, Minnesota State was picked to finish in the top spot. That would have been a pipe dream in past years, what with Minnesota, Wisconsin, North Dakota and Denver in the hunt each season.
WCHA commissioner Bruce McLeod said the overhaul of the conference should not change the competitiveness of the league.
"It's a new era for the WCHA and certainly a new landscape for collegiate hockey," McLeod said. "It has been a long haul to get here, but once we're here, boy, I'll tell ya, you feel like a young kid with a new toy. It has been a lot of work — much more than I thought. A lot of work, but a lot of fun."
The first puck drops this weekend. And so does a new generation of college hockey across the nation.