The big story as the 2013-14 Division I men's college hockey season gets under way is the large-scale landscape change that is finally going into effect after three years of planning.
Thirty-five of the 59 teams are either playing in a new conference this season or are part of a league that has changed membership.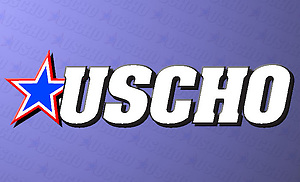 Here at U.S. College Hockey Online, we had to do some changing of our own, and I'd like to introduce (or, in some cases, reintroduce) you to our corps of writers who'll cover the conferences.
Starting with the new leagues, we have Paula C. Weston and Drew Claussen covering the Big Ten and Candace Horgan and Matthew Semisch working in the NCHC.
Shane Frederick and Matt Wellens will keep tabs on the new-look WCHA for us, while Dan Rubin joins Chris Lerch in covering Atlantic Hockey.
Dave Hendrickson and Jim Connelly are back to write about Hockey East, and Brian Sullivan and Nate Owen return to the ECAC Hockey beat.
I hope you'll agree that this is a great group of people to drive our 18th season of Division I men's college hockey coverage.
Some other items to keep an eye out for:
• A refresh of our site to make it more accessible on mobile platforms.
• A new live scoreboard.
• An update to our iOS app and the rollout of an Android app.
So here's to a fun 2013-14 season. We started our season preview coverage this week with a look at 10 players to watch at each position — goaltenders, defensemen and forwards — and our conference and team season previews will start rolling out on Sunday. If you missed it live on Tuesday night, check out our special two-hour edition of USCHO Live!, previewing the season conference by conference with our writers.
If you ever have any comments or suggestions on our coverage or on the site in general, feel free to send them my way via email at [email protected].
As always, thanks for reading and for continuing the conversation on the game that we all love.