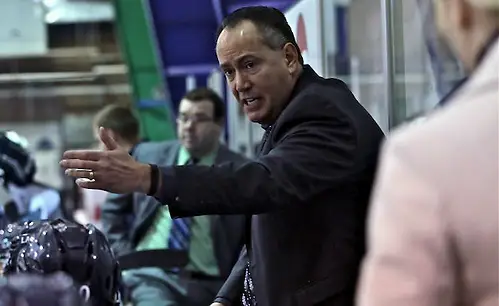 Minnesota-Duluth revealed Tuesday the three finalists for the Bulldogs' head women's hockey coach position – Harvard associate head coach Maura Crowell, UMD assistant Laura Schuler and Mercyhurst head coach Mike Sisti.
Crowell has spent the past five years on the Harvard coaching staff, serving as an associate head coach this past season (when it placed second at the NCAA Frozen Four), the interim head coach in 2013-14 and an assistant coach from 2011-13. She also served as the head coach at Massachusetts-Boston for five seasons (2005-10) and compiled a 73-53-4 record.
Schuler recently completed her seventh season as a UMD assistant coach and was the head coach at Northeastern for four years (2004-08) before coming to UMD and spent one season in that same capacity at UMass-Boston.
Sisti is the only head coach Mercyhurst has employed in the 16-year existence of its women's hockey program. He has guided the Lakers to a 410-108-34 record (23-9-3 in 2014-15), 10 NCAA tournament berths, 14 consecutive conference titles and 14 straight 20-win seasons. He was named the USCHO.com Coach of the Year in both 2005 and 2007.
The finalists will be on campus Tuesday and Wednesday with a selection expected in the next week or so.
The coaching vacancy was created when the school announced during the past season that Shannon Miller would not be retained for the 2015-16 season.