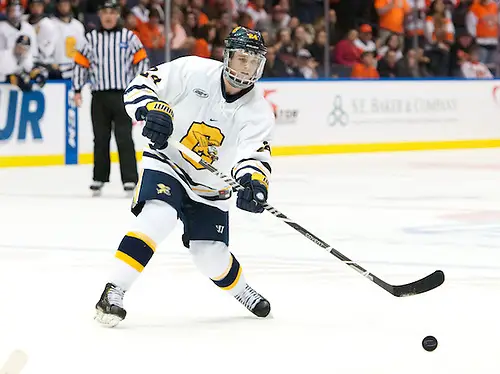 Canisius junior defenseman Chris Rumble signed a contract with the ECHL's Evansville Icemen on Saturday and will forego his final year of collegiate eligibility.
The first Canisius defender to collect First Team all-conference accolades since Derek Gilham during the 1998-99 season, Rumble led all Canisius blueliners with 20 points on seven goals and 13 assists this season and also helped anchor the top scoring defense in Atlantic Hockey, allowing a school-record low 2.24 goals per game.
In 84 games with Canisius, Rumble recorded 14 goals and 32 assists for 46 points and finishes his career ranked fourth in school history among defenders in points, third in goals and fifth in assists.