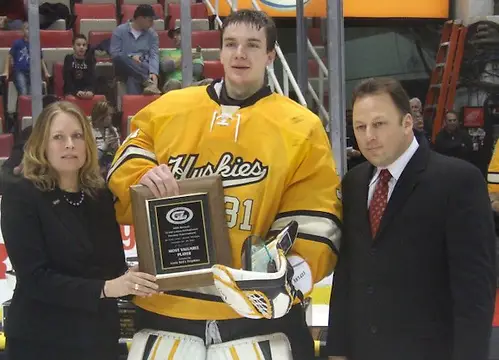 The Great Lakes Invitational hockey tournament will be staying in Detroit, at least for the next four seasons.
In addition, a four-year extension with Michigan and Michigan State to keep the "Duel in the D" between the Wolverines and Spartans in Hockeytown has also been announced.
Both premier college hockey events will move venues from Joe Louis Arena to the state-of-the-art Little Caesars Arena.
"We're excited to announce the four-year extensions for 'College Hockey in the D,' as the GLI has become a holiday tradition for sports fans throughout the state of Michigan, and the 'Duel in the D' features one of the most exciting rivalries in college athletics," said Tom Wilson, president and CEO of Olympia Entertainment and interim president of 313 Presents, in a news release. "We look forward to welcoming college hockey fans to Little Caesars Arena to wear their colors and cheer on their teams, all while taking in the head-turning innovations and unparalleled fan experience within the world-class arena."
The GLI will take place on Jan. 1-2, 2018, and will include Michigan, Michigan State, Michigan Tech and Bowling Green.
Michigan and Michigan State play on Saturday, Feb. 10, and will once again compete for the Iron D Trophy, which is awarded to the winner of the annual clash in Hockeytown.