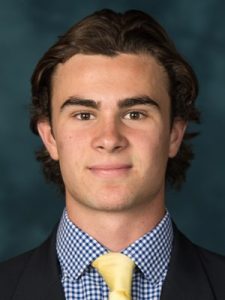 According to the Michigan Daily, Wolverines sophomore forward Will Lockwood underwent shoulder surgery Tuesday morning and will miss the remainder of the 2017-18 season.
He sustained the injury while playing for the United States against Canada at the World Junior Championship last month, taking a hit from behind and falling on his left shoulder.
"(I) was just talking to his family, and everything went extremely well," Michigan coach Mel Pearson told the paper. "Now that that's done, he's on the road to recovery and one day closer to being on the ice, whenever that is. Definitely out for the year, but he should be ready to go next fall."
In 16 games this season, Lockwood registered four goals and seven assists for 11 points.
Lockwood missed five games during his freshman season due to an injury on the same shoulder. He underwent surgery last offseason.