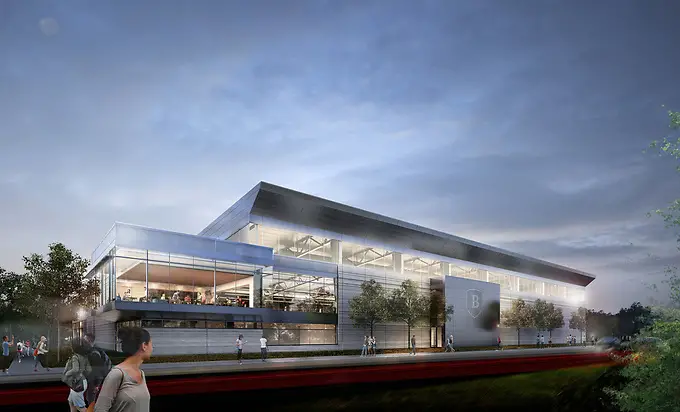 As a tribute to Bob DeFelice's 50 years as baseball coach and more than a quarter century as the director of athletics at Bentley, the ice rink at the new Bentley Arena will be known as the Coach DeFelice Ice Rink, according to an announcement made Friday.
This was made possible by a generous gift from a donor "who has great respect for DeFelice's role leading Bentley athletics and a personal connection as a parent of a Bentley alum," the announcement read.
"'Coach,' as he is affectionately known by so many, joined Bentley in 1968 as the men's baseball coach, but his nickname doesn't do justice to the legacy he built beyond the baseball diamond," wrote school president Gloria Cordes Larson in an email to the Bentley community. "Over his 50-year tenure, he has mentored generations of student-athletes, transforming lives and shaping futures. And in more than 25 years as athletics director, Coach has played a vital role in bringing Bentley's athletics program to the national stage."
The multipurpose arena opens with a pair of sold-out hockey games against Army West Point Friday and Saturday, along with a comedy show for students on Sunday.