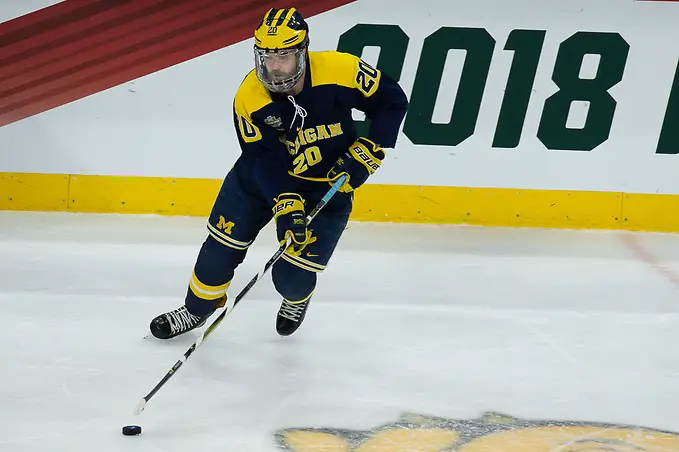 Second-team All-American Cooper Marody of Michigan signed Sunday with the NHL's Edmonton Oilers after three seasons with the Wolverines.
As a junior, Marody helped Michigan to the Frozen Four for the first time in seven seasons with a team-high 51 points. His point total was sixth in the country, while his 35 assists put him third.
"I am so grateful that I had the opportunity to play for two of the best coaches in college hockey, Red Berenson and Mel Pearson," Marody said in a statement. "Combined with their exceptional assistant coaches and support staff, they have prepared me for the next level. The teammates I have had the honor of playing alongside the past three seasons have made it the best time of my life."
Marody was part of a Michigan top line alongside seniors Dexter Dancs and Tony Calderone that accounted for 39 percent of the team's goals.
Drafted by Philadelphia in the sixth round in 2015, Marody had his rights traded to Edmonton in March.