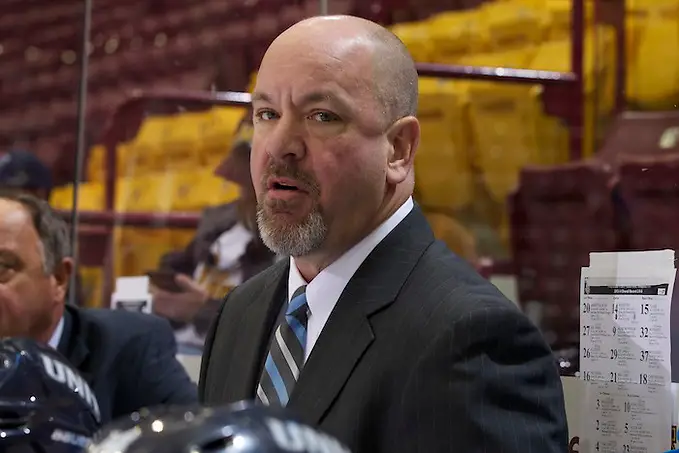 Merrimack is expected to announce former Lake Superior State coach Scott Borek as its new coach, according to a source.
The news was first reported by College Hockey News.
Borek has been an associate head coach at Providence since 2015, a position that followed 13 seasons on the staff at New Hampshire.
He had a 76-94-15 record in five seasons as head coach at Lake Superior State from 1996 to 2001, following the tenure of two-time national championship-winning coach Jeff Jackson.
Borek also coached Division III teams at Colby (1992-95) and New England College (2001-02).
Merrimack has sought a new coach since firing Mark Dennehy in March.
The Warriors finished 12-21-4 in 2017-18 and haven't posted a winning season since 2011-12.