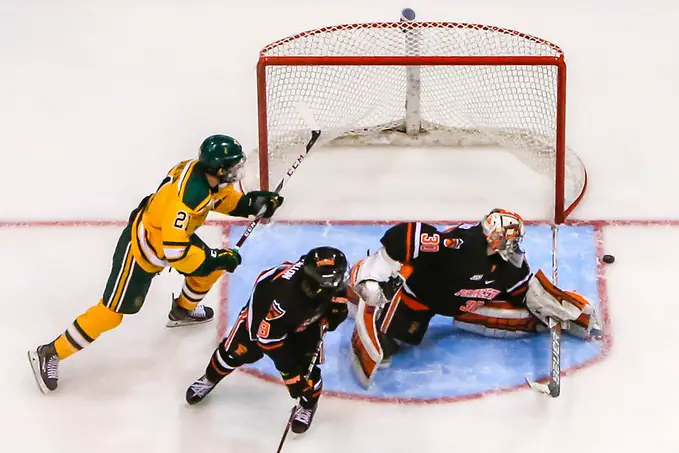 The Colorado Avalanche have announced that the team has signed Clarkson freshman forward Josh Dickinson to a three-year, entry-level contract beginning with the 2018-19 season.
Dickinson will report to the AHL's San Antonio Rampage for the remainder of the 2017-18 campaign on an amateur tryout.
This past season at Clarkson, Dickinson compiled 26 points (15 goals, 11 assists) for the Golden Knights. His 15 goals ranked second on the team and he finished seventh in overall scoring and second among Clarkson's first-year players.