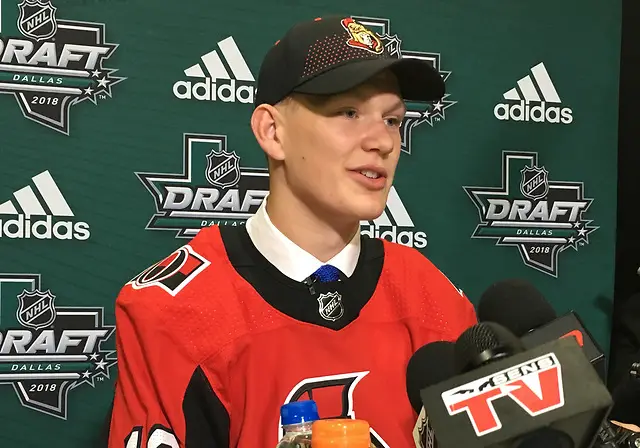 The Ottawa Senators announced Monday that the club has signed forward Brady Tkachuk to a three-year, entry-level contract.
Tkachuk was selected fourth overall by Ottawa in the first round of June's NHL Draft in Dallas.
The St. Louis native spent last season at Boston University where he led the team in assists (23) and ranked second in plus/minus (plus-15) while being named to the Hockey East All-Rookie team during his freshman campaign.
Overall, Tkachuk compiled eight goals and 31 points over 40 games for the Terriers.
"Brady Tkachuk exemplifies all the attributes around which we want to improve the Ottawa Senators," said Senators GM Pierre Dorion in a statement. "He is a young man of exceptional character. We know how much he agonized over leaving Boston University, and we are encouraged by the degree of accountability and commitment this shows from him. Through tenacity, combativeness and work ethic, he also exemplifies leadership skills that we know will benefit the team now and well into the future.
"Most of all, Brady has shown us through his maturity that he is coachable, committed to teamwork, and determined to help us strengthen our team chemistry. For all these reasons, he is an exciting young player whose growth and development we are eager to support."