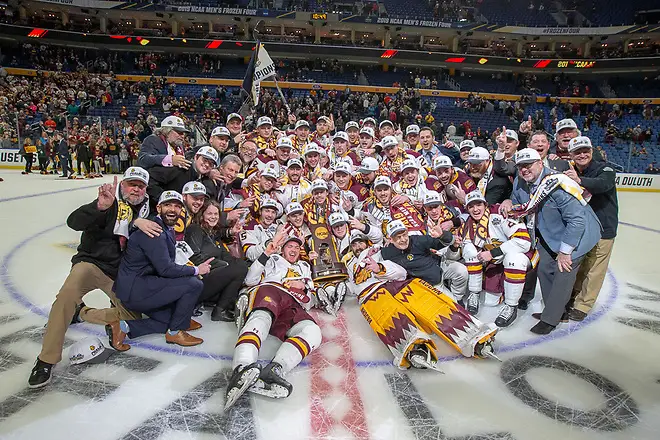 After winning the 2018-19 national championship and finishing 29-11-2, Minnesota Duluth ends the year No. 1 in the USCHO.com Division I Men's Poll.St. Cloud State, the top team in the last poll conducted March 25, drops to No. 5.National runner-up Massachusetts finishes No. 2 in the rankings, while Denver sits third and Providence fourth.
USCHO.com Division I Men's Poll – April 15, 2019
Minnesota State is sixth, Quinnipiac seventh, Cornell eighth, Northeastern ninth and Notre Dame tenth to round out the top 10.Independent Arizona State ends the year at No. 15, while American International finishes 16th.