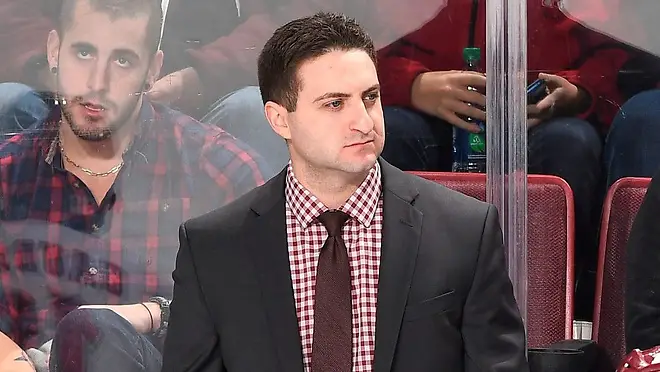 Massachusetts announced Friday the promotion of assistant coach Jared DeMichiel to associate head coach for the Minutemen.
DeMichiel, a 2010 RIT graduate and former goaltender who backstopped the Tigers to the NCAA Frozen Four, enters his fourth season at UMass in 2019-20 after two years working with current Minutemen coach Greg Carvel at St. Lawrence.
"I am excited to announce Jared DeMichiel as associate head coach as he has earned this title by proving his coaching abilities over the last five years at the Division I level," said Carvel in a statement. "Jared was responsible for much of our success on the ice this past season by recruiting excellent young men, elevating our goaltenders' performances and managing our penalty killing unit that finished the season ranked No. 5 in the country. Jared and I have worked closely together for two different universities and built strong programs at both schools.
"Jared is a rising star in college hockey and we are fortunate to have him as part of our program here at UMass."
DeMichiel helped lead UMass to its most successful season in program history in 2018-19, which included a program-record 31 wins, the school's first-ever Hockey East regular-season championship and culminated with a national runner-up finish.