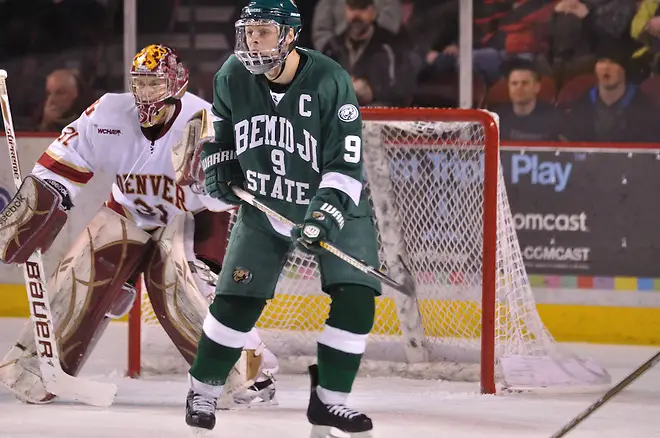 Ben Kinne has been named the director of hockey operations at Air Force.
Kinne comes to the Academy from the USHL's Cedar Rapids RoughRiders, where he served as an assistant coach for the last three seasons.
Prior to his time in Cedar Rapids, he worked as an assistant coach at St. Mary's from 2014 to 2016 and helped guide the team to their first winning season since 2003–04.
"Ben Kinne brings both college and junior experience to our program," Falcons coach Frank Serratore said in a statement. "Ben is a rising star in the business and we are very excited to add him to our staff."
Kinne played four seasons at Bemidji State from 2008 to 2013, where he was a two-time captain and made the WCHA All-Academic Team for three seasons. In his four seasons with Bemidji State, he compiled 32 goals and 44 assists. Additionally, he played in two national championship tournaments, participating in the Frozen Four during the 2008-09 season.
"My family and I are excited about the opportunity to work at the Air Force Academy and being able to help the cadet-athletes achieve their goals," Kinne said. "Thank you to Coach Frank Serratore and the entire staff for the opportunity. I'm really looking forward to continuing the strong success the ice hockey program has had both on and off the ice."