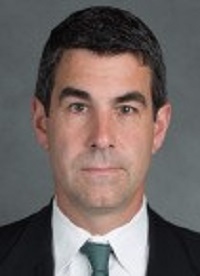 The Carolina Hurricanes announced Tuesday that the team has hired Jason Muzzatti as its goaltending coach.
Muzzatti spent the past four seasons as goaltending coach for his alma mater, Michigan State.
"Jason brings a wealth of experience as a former NHL goaltender and a coach at multiple levels," said Carolina GM Don Waddell in a news release. "We believe he will fit in well in our coaches' office and form strong relationships with our netminders."
Selected by the Calgary Flames in the first round (21st overall) of the 1988 NHL Draft, Muzzatti played 16 seasons of professional hockey in the NHL, IHL, AHL, Germany, Finland and Italy. He appeared in 61 career NHL games with Calgary, Hartford, San Jose and the New York Rangers.
Prior to turning professional, he established himself as one of the greatest netminders in Michigan State history, helping the Spartans to two CCHA championships, three NCAA appearances and a Frozen Four, and ranking second in school history in wins (83).
Muzzatti was teammates with current Hurricanes coach Rod Brind'Amour during the 1988-89 season at Michigan State.