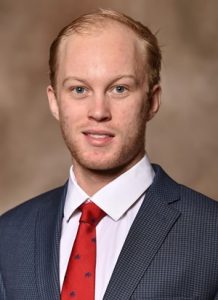 R.J. Gicewicz has been named an assistant coach at Fredonia.
A St. Lawrence graduate, Gicewicz was forced to quit playing college hockey in 2017 due to an injury but was asked to stay on by his coaches as a student assistant coach and team manager.
He held the position for two seasons before graduating in May 2019 with a bachelor's of science in psychology and a bachelor's of arts in liberal arts.
Gicewicz succeeds Reid Lesswing, who joined the Plattsburgh coaching staff of recent hire Steve Moffat.