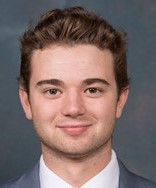 Colgate announced Wednesday the additions of Jake Paluch as director of hockey operations and Bryan McDonald as a volunteer assistant coach.
Paluch will be responsible for the oversight of video analysis, analytical evaluations, and assisting with administrative tasks.
Most recently, Paluch was a four-year letter-winner at Nazareth, where he totaled two goals and 23 assists for 25 through 72 career games as a defenseman from 2015 to 2019.
A native of Bowling Green, Ohio, Paluch's father, Scott, coached at Bowling Green and Boston College.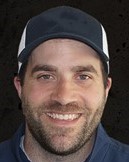 McDonald will oversee the development of goaltenders through on-ice skill sessions and video analysis.
McDonald is the founder-owner of MAC Goaltending, a year-round skill development and consulting company based out of the Albany, N.Y., area. Since its creation in 2008, the company has produced numerous NCAA and professional goalies at both the men's and women's levels.
In 2018, MAC Goaltending became the official goaltending development partner of ECAC Hockey.
After attending Castleton, McDonald remained on staff as the goaltending coach for the school. Shortly after, he started MAC Goaltending.
Since inception, McDonald has served as the goaltending consultant for Wisconsin-Superior and Wilkes, as well as the goaltending coach for Skidmore.
Additionally, McDonald serves as a development coach for independent goaltenders preparing for NHL development camps and the IIHF Women's World Championships.