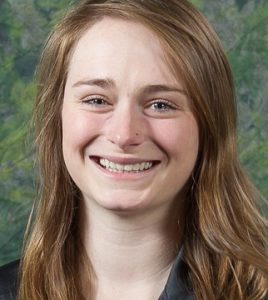 Sacred Heart has announced the hiring of Victoria Blake as the team's new assistant coach for the upcoming 2019-20 season.
"[I am] so happy that Victoria is joining our SHU women's hockey family as a member of the coaching staff," said SHU head coach Tom O'Malley. "Victoria brings a wealth experience as a former NCAA women's hockey player and she has made a great transition into her chosen profession bringing with her valuable experience as a coach, a role model, and a person with a great personality, which will contribute greatly to helping our players, and our program get better every day."
Blake comes to SHU from the Pro-Vision Hockey Academy in Knoxville, Tenn., where she served as the academy's skills and development coach.
She also serves as the women's sports director at Athletes Advantage where she is responsible for engaging with high school client athletes and promoting them to the college level.
Blake is a graduate of Oswego where she played on the women's hockey team for four years. While at Oswego, she was named the 2018 NEWHL playoff MVP and made the 2015-16 All-Academic Team. As a defenseman, she played in 87 games and tallied five goals and 12 assists for 17 points.
Off the ice, she was a student trainer at Oswego where she was responsible for practice and game preparations for Oswego athletes. She also ensured that all setups were complete and organized. and worked with the student-athletes to provide therapeutic intervention and rehabilitation of injuries.