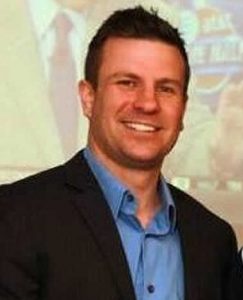 College Hockey Inc. announced Tuesday that it has named Sean Hogan as the organization's new director of education.
Hogan, a native of Waterford, Mich., will lead College Hockey Inc.'s efforts to promote NCAA hockey to talented young players and their families.
"Sean's passion for the college hockey experience is obvious the moment you meet him," College Hockey Inc. executive director Mike Snee said in a statement. "He comes highly recommended from many people involved in college hockey including several current coaches. We were fortunate to have several strong candidates interested in joining College Hockey Inc. but Sean stood out and we are looking forward to his contributions."
Hogan comes to College Hockey Inc. with an extensive coaching background, having served as an ACHA head coach at Ohio (2014-19), Arizona (2011-14) and Oakland (2005-09). He served on the coaching staff of USA Hockey's Men's National University Team three times, including head coach in 2017, and was a volunteer assistant coach with Western Michigan in 2010-11.
"I am excited about the opportunity to work with Mike Snee, Nate Ewell and College Hockey Inc.," Hogan added. "Their passion for college hockey is evident, and the work we will do with CHI is of vital importance to growing college hockey. I can't wait to get started."
The 41-year-old Hogan played college hockey at Iona (1996-97) and graduated from Michigan State in 2001. He earned his master's degree from Ohio in 2016.
Hogan will be based out of the offices of USA Hockey's National Team Development Program in Plymouth, Mich.