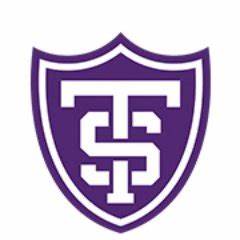 According to TommieMedia, St. Thomas athletics director Phil Esten said Thursday that the NCAA agrees that St. Thomas "look(s) like we could be and operate like a Division I institution."
The university will know more after the NCAA convention that will be held in January in Anaheim, Calif.
Last October, St. Thomas was invited to the NCAA Division I Summit League, which would be a jump from the Division III MIAC, where St. Thomas was reportedly "involuntarily" removed last May.
"[The NCAA] will hopefully select one model that would allow consideration of Division III institutions to directly reclassify to Division I," Esten said in the report. "My hope is that we know definitively sometime in April, which is the next time that the group convenes following the convention."
Esten also noted that there are not certain capacity requirements for athletic facilities or sports at the Division I level, saying that a large number of Division I programs "look a lot like (St. Thomas) from a facility standpoint."
"In order for us to best leverage the opportunity from a revenue generating standpoint, there may be some things we want to do from a fan amenity standpoint and from a recruiting perspective," said Esten. "There is nothing that we have to do," but the university will look into improving the fan and student athlete experience.
In addition, the athletics department is continuing to search for affiliate memberships for football and men's and women's hockey, sports the Summit League does not offer.