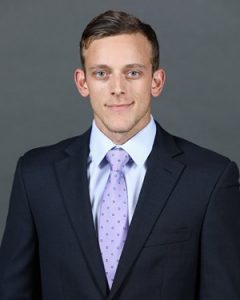 Mercyhurst senior forward Brendan Riley has been suspended one game by Atlantic Hockey as a result of a review of Riley's major penalty that came in the Nov. 30 game against Robert Morris.
Riley was whistled for a contact to the head major penalty and given a game misconduct in the second period of Mercyhurst's 2-2 tie at Robert Morris on Saturday, triggering a review by the league office.
Upon reviewing video of the hit, it was determined that the act met all the criteria for a disqualification, thus prompting the one-game suspension.
Riley will be unavailable for Mercyhurst when the Lakers open their two-game road series against RIT this Friday, Dec. 6.