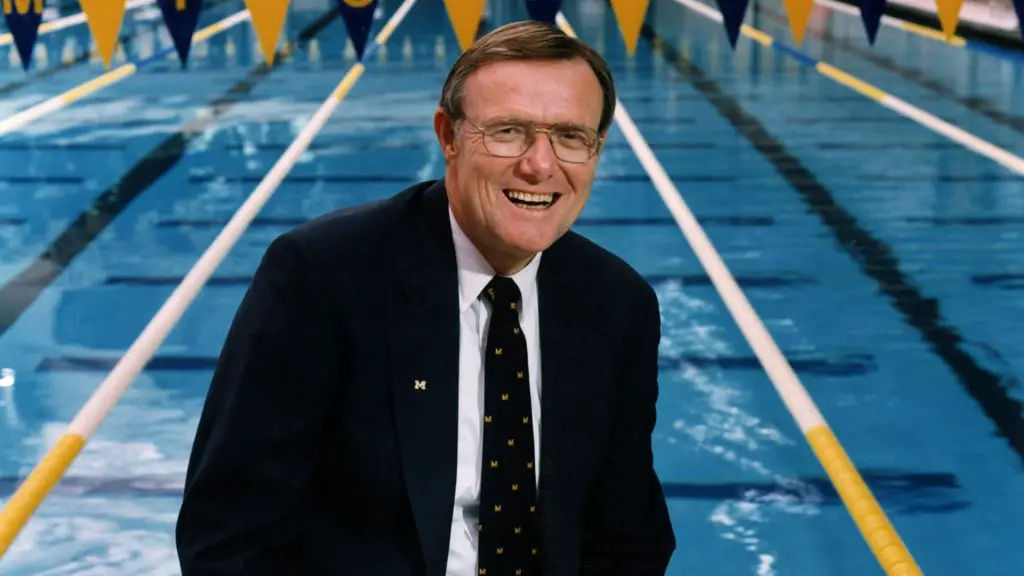 Former Michigan athletic director M. Joseph Roberson passed away Monday, Jan. 13, 2020.
He died peacefully at his home in Grand Blanc, Mich., at the age of 84.
Roberson, U-M's eighth athletic director, served in that role from 1994 to 1997 before retiring in Aug. 1997 following 31 dedicated years of service to the university.
Michigan won two national championships during his tenure, in 1996 and 1998, under coach Red Berenson.
"Joe was an athletic director who communicated well with the coaches and cared about the student-athletes," said Berenson in a statement. "He gained their respect and confidence and did that in a short while. Though he had to make major decisions during his tenure, he did it in a quiet way. I remember Joe's excitement when we won the national championship in 1996. Even though he was a baseball player, you could tell he was excited about our team and all our sports at the University of Michigan."
Roberson and his wife, Barbara Perry Roberson, boasted six U-M degrees. Joe attended UM-Flint, where he received his undergraduate degree and then went on to earn a master's degree and doctorate at U-M's Ann Arbor campus.
An accomplished athlete himself, Roberson played professional baseball in the Brooklyn Dodgers' organization from 1953-58.
Joe and Barbara were happily married for 34 years, during which time they had two children, Kimberly and Marvin. Barbara passed away in 1989.
Five years after Barbara's passing, in 1994, Joe married Carolyn Conklin Black Roberson. Joe and Carolyn both enjoyed cheering on Michigan student-athletes until they retired to Florida where they lived happily until her death in 2013. Joe created The Carolyn Conklin Black Roberson Scholarship for English students, established in her honor at Eastern Michigan University.
Visitation hours will take place Friday, Jan. 17, from 4-7 p.m. and Saturday, Jan. 18, at 11 a.m. at Hill Funeral Home in Grand Blanc, Mich., located at 11723 South Saginaw Street.