Clarkson is expected to announce at a Thursday news conference that it will be introducing a Division I women's program to begin play for the 2003-2004 season, USCHO has learned.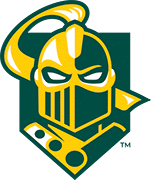 Sources also say that Clarkson will name current Manhattanville head coach Rick Seeley as its first head coach. He will be spending the upcoming season laying the foundation for the program and recruiting.
The Golden Knights are expected to join the ECAC, bringing the league up to 11 members, after Union also joins the league. This leaves Rensselaer as the only current men's ECAC member not in the women's league.
This move to Division I, and Seeley as head coach, is not a big surprise, especially with the naming of Sean Frazier as athletic director. Frazier was previously athletic director at Manhattanville and a member of the Division III women's championship committee.
Cheel Arena will also have to undergo renovations to accomodate locker room space for the new women's program.