As the only official applicant for the position of head coach at North Dakota, Dave Hakstol knows that his hiring was controversial. But he isn't bothered by what some people might think.
"You can only have concern for things you are in control of," he said. "It was completely outside of my control."
In the online discussion community, criticism was leveled by people identifying themselves as Sioux fans and UND alumni. They expressed disappointment with the process to replace outgoing coach Dean Blais, saying that it was unnecessarily rushed and not really a process at all. They also questioned whether Hakstol was the best person for the job and wondered if there was too much favoritism in the hiring process.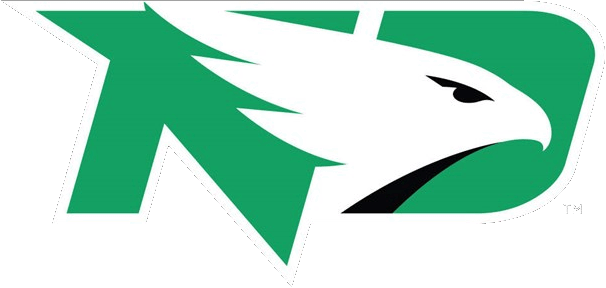 "Controversy is inherent any time you have a change," said Gino Gasparini, Sioux head coach from 1978-94 and current president of the United States Hockey League. He was also UND's athletic director from 1985-90 and guided the Sioux to three national championships.
"I don't know that there's ever been a coach hired at North Dakota that didn't go through some adjustment or some controversy. I think that's inherent to every high-level job in any sport at any university. You make the appointments and you live with them. You don't make wrong decisions intentionally."
In Hakstol's case, the negative perception was created in part by UND athletic director Roger Thomas' decision against opening the process to candidates outside the university. Minnesota-Duluth head coach Scott Sandelin and USHL Lincoln Stars head coach Steve Johnson, both of whom are former Sioux players, had strong support as external candidates.
But Thomas didn't give them the opportunity to apply and hired Hakstol, whose father-in-law is Tim O'Keefe, executive vice president of the UND Alumni Association and a former Sioux hockey player. That fact contributed to the perception of favoritism in the process.
An unscientific opinion poll on the Grand Forks Herald Web site showed that of 151 voters, 19 percent thought Hakstol was the right person for the job, while 81 percent thought UND should have conducted a national search.
A July 1 article in the Herald fueled the perception that Hakstol's hiring was preordained. In it, an anonymous source, said to be close to UND's hockey program, was quoted as saying that Thomas had phoned Hakstol and offered him the job. Both strongly denied that any such conversation had occurred, which would have violated UND's hiring procedures.
Thomas said it made no sense for him to call Hakstol and offer him the position when he's within easy walking distance of Hakstol's office. "I wouldn't offer somebody the highest profile coaching job on campus over the phone," he insisted.
"All I can tell you is what the truth is," Hakstol said. "Everybody has to draw their own conclusions. I know what the process was that I had to go through."
The truth, according to Hakstol, is that he had no discussions with Thomas about the head coach job until the evening of July 8, the day after the deadline for internal applications passed. He and Thomas were driving home from a UND-sponsored alumni golf tournament in the Minneapolis area.
Somewhere between there and Grand Forks, Thomas offered him the job, and Hakstol accepted.
"Whenever an opportunity comes up, it's not a snap decision," Hakstol said. "When you make the step into a head coaching position, you want to make sure it's the right time.
"All the time I spent thinking about it reaffirmed my gut reaction. It was the right time and the right opportunity. And, most importantly, one that I was prepared for."
The Challenge
During the July 9 news conference to announce Hakstol's selection, Thomas noted that he had spoken to "candidates inside, candidates outside, alumni, players, players' parents, recruits' parents" and "a little bit of everyone."

He then acknowledged, "I think it would be fair to say in these kinds of decisions that it's a no-win decision because I've certainly talked to some wonderful hockey people who have an opinion of what a guy in my position should do."
Gasparini understands the challenge Thomas faced.
"There's always a multitude of alumni, fans and other people who have a strong association with the program and have an opinion on who should be hired," he said. "Having been the former coach and the former athletic director, I know that you never have unanimous agreement on every hiring."
With Hakstol's hiring, separating perception from reality is difficult because only a few people know what really happened behind the scenes, and there's no end to the number of people willing to speculate, second-guess and spread rumors.
Only time will tell if Hakstol is the right person for the job. For now, the doubters and pessimists might consider a few facts.
The first is that upon announcing his decision to become associate head coach with the NHL's Columbus Blue Jackets, Blais recommended Hakstol – his associate head coach for four years – to fill the position he was vacating. When an outgoing coach as successful, popular and revered as Blais is at UND makes a recommendation, it should carry a great deal of weight.
Second, when Blais announced his resignation on June 25, it put UND in a time crunch to find a replacement. To consider external candidates, the coach position had to be advertised for 30 days. By the time interviews were conducted and a decision was made, classes would be starting at UND, making the transition to a new coach more difficult.
In addition, there was a need to "fast track" the hiring process because July 1 was the date on which coaches could personally contact high school recruits entering their senior year.
Third, even though the process wasn't opened to external candidates, Thomas says he did speak to some of them. Obviously, he won't say who he spoke to or whether they would have applied for the job, but it's reasonable to assume that Thomas' decision to keep the process internal was influenced by what he learned.
Fourth, Thomas has an established record of hiring head coaches. After he stepped down as head coach of UND's Division II football team in 1999 to become the school's athletic director, he hired Dale Lennon as his replacement. Lennon had been Thomas' defensive coordinator from 1990-96 before accepting the head coach job at the University of Mary at Bismarck, N.D.
Thomas took over a football program mired in mediocrity and made it a perennial playoff contender. Lennon took UND to its first-ever NCAA football championship in 2001 and coached the Sioux to the championship game last season. If Thomas trusted his instincts in hiring Lennon, shouldn't he also trust Blais' instincts in hiring Hakstol?
Not the First
A look back at the hiring of the two coaches who preceded Hakstol — Gasparini in 1978 and Blais in 1994 — puts the current situation into perspective. Neither was a unanimous favorite at the time, each was a former UND assistant coach and both were unknown quantities as college head coaches. Yet between them, they won five of UND's seven national championships (Gasparini in 1980, 1982 and 1987 and Blais in 1997 and 2000) and sent dozens of their players to the NHL.
In 1978, UND had to replace head coach Rube Bjorkman, who resigned at season's end. The Grand Forks Herald published a story predicting that the next Sioux coach would be Ned Harkness. He had won three NCAA championships — one at Rensselaer and two at Cornell — and coached the Detroit Red Wings for a short time.
But when UND couldn't meet Harkness' demands and Marshall Johnston, head coach at Denver, dropped out, Gasparini was hired.
"There might have been some disappointment at the time they hired me," Gasparini admitted.
When Blais was hired in 1994 to replace Gasparini, it wasn't nearly as controversial, but it still raised some eyebrows when an ex-Minnesota Gopher player was hired over candidates who were former Sioux players.
Thomas, who became friends with Blais while the two were assistant coaches at UND, remembers questioning whether Blais, the high school hockey coach and athletic director at International Falls, Minn., was the right person to succeed Gasparini.
"Here's Dean at a high school and all of a sudden he ends up head coach at UND," he said. "Now that I'm athletic director, I can imagine the phone calls from people saying, 'How the heck did you hire a high school guy?'"
As Alexandre Dumas, a 19th century French author, wrote, "Nothing succeeds like success." If the recent history of Fighting Sioux hockey is any indicator, the questions about Hakstol and how he was hired will be quickly forgotten if he's successful.
"Certainly success gives you your credentials as a coach," Thomas said. "It puts any doubts that people have to bed. If you're not successful, the wolves are back out again, but that's part of the business."
Given the stable of players that Blais left him and the $106 million Ralph Engelstad Arena in which the Sioux train and play, Hakstol has few reasons not to be successful. He much prefers his current situation at UND to the situation he faced at Sioux City in 1996 when he took over as head coach and general manager of a struggling USHL club, the Musketeers.
"There's more pressure in rebuilding a program," Hakstol said. "Dean has left UND's program in great shape. We have the opportunity to take that into the future, to try to uphold what he's done and build on it."
Barring early departures to the NHL, the 2004 Sioux team will have forwards that include first-team All American and Hobey Baker finalist Brandon Bochenski, WCHA rookie of the year Brady Murray and two number-one NHL draft picks — sophomore Drew Stafford (Buffalo Sabres) and incoming freshman Travis Zajac (New Jersey Devils).
On defense, the Sioux return all their defensemen from 2003-2004, plus goalies Jake Brandt and Jordan Parise, who split time in the nets. Promising incoming freshmen include forward Ratislav Spirko (USHL Tri-Cities Storm), offensive-defenseman Kyle Radke (Alberta Junior Hockey League Grande Prairie Storm and the AJHL's most valuable defenseman) and goalie Phil Lamoureux (USHL Lincoln Stars and the USHL's goalie of the year).
Hakstol's first real test as a head coach might come during the 2005-06 season when the Sioux lose 10 seniors: forwards Bochenski, Colby Genoway, Quinn Fylling, Brian Canady, James Massen and Rory McMahon; defensemen Andy Schneider, Matt Jones and Nick Fuher; and goalie Brandt.
On top of that, there are possible defections to the pros with Stafford, Zajac and defenseman Matt Greene mentioned as the most likely NHL prospects to leave early.
'Give Him a Chance'
Anyone who doubts the ability of Hakstol and new associate head coach Brad Berry to recruit top players need only look at their success in that area under Blais. The Sioux have not only brought in such highly prized players as Zach Parise, Stafford, Zajac and Murray, but also quality finds that include forwards Chris Porter and Mike Prpich and defensemen Greene and Matt Smaby.
An even better example of Hakstol's recruiting prowess and eye for talent is Ruslan Fedotenko, the Ukrainian left wing for the Tampa Bay Lightning. He scored 12 goals during the NHL playoffs, including both Lightning goals in Tampa Bay's 2-1 victory over Calgary in Game 7 of the Stanley Cup finals.
No, Fedotenko never played for UND, but he did play for Hakstol during the 1998-99 season at Sioux City where he had 43 goals and 34 assists in 55 games. The season before that, he played for the Melfort Mustangs in the Saskatchewan Junior Hockey League. Hakstol saw something in Fedotenko that others didn't.
"I thought he had a good chance to play at the NHL level," Hakstol said. "As a 19-year-old kid, he had the right mentality about the game and everything to go with it."
The Musketeers went from 8-43-2 in Hakstol's inaugural season (1997-98) to 32-21-0 the next season in which he was named USHL Coach of the Year. Hakstol credits Fedotenko with being a big part of the team's turnaround.
"At that time, we couldn't get enough interest in him to get him drafted. They thought he couldn't skate good enough and wasn't dominant enough," he recalled. "But when you saw him on a daily basis, it was obvious there was something special there."
Asked if he feels any extra pressure because of the high expectations and the circumstances under which he was hired, Hakstol replied: "I think that's the case with any job, let alone the coaching position here. The tradition UND is rich with winning and the expectations are very high. Everybody understands that.
"My own personal expectations are the ones I'm concerned with. We need to carry on and uphold what's been laid in place here."
As Gasparini says, there are no guarantees in sports. However, he believes that more often than not, UND has been correct in selecting its head coaches, and that Hakstol, who he coached from 1989-92, won't be an exception.
"He was an outstanding captain on a couple of my teams," Gasparini said. "They hired an outstanding young man in Dave Hakstol."
Thomas thinks the concerns about how Hakstol was hired and any doubts about his abilities will subside once hockey season starts.
"Dave's well qualified and a great guy," he said. "Give him a chance."