Michigan State forward Brock Radunske has signed a three-year deal with the NHL's Edmonton Oilers. As a result, the senior-to-be forgoes his final year of NCAA eligibility.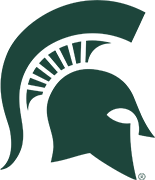 Radunske, 6-foot-4, 196 pounds, was a third-round draft pick (79th overall) by the Oilers in 2002. The New Hamburg, Ont., native played in 42 games for the Spartans last season, scoring 12 goals and 22 points with 60 penalty minutes.
In 119 career games with Michigan State, Radunske had 27 goals in 119 games. As a sophomore, Radunske had a hat trick against Alaska-Fairbanks. Last season, he had two four-point games (2-2–4), a career best.
Five other senior forwards still return for the Spartans, including Hobey Baker Award finalist Jim Slater. Also returning for their final season — as of now — Kevin Estrada, Ash Goldie, Mike Lalonde, Adam Nightingale and Lee Falardeau.