One program is among the most storied in women's college hockey history, while the other has built up quite a history of its own in just five consecutive years at the Division One level. Providence, winner of seven ECAC titles and the first two Hockey East titles, is the alma mater of seven U.S. Olympians, including the sport's standard bearer Cammi Granato. St. Lawrence, participant in two of the first four Frozen Fours, is the school of two-time All-American goaltender Rachel Barrie and Canadian world championship gold medalist Gina Kingsbury.
In this latest holy war upcoming between the Saints and Friars on Sunday, there are no players just yet who are spoken of in the same breath as Granato or Kingsbury, but give it time. After all, this series does include the Rookie of the Year winners from their respective conferences, Providence's Sonny Watrous of Hockey East and St. Lawrence's Chelsea Grills of the ECAC. Already as sophomores, they both lead their sides in goal-scoring, and there's no telling how high they can carry their teams come March.
Providence (3-2-1)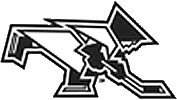 Top Scorers: Karen Thatcher, Jr., F (5-6-11), Sonny Watrous, So., F (5-5-10), Rush Zimmerman, Sr., F (4-5-9)
Top Goaltender: Amy Thomas, Sr. (3-2-1, 2.01, .899)
Scoring Offense: 3.17 (11th)
Scoring Defense: 2.17 (10th)
Penalty Mintues: 20.3 (5th)
Power Play: 11 of 52, 21.2% (6th)
Penalty Kill: 47 of 53, 88.7% (10th)
For Providence, the last three seasons have adhered to a similar pattern: slow start, strong finish. In 2001-02, 5-8-2 turned into 20-13-4 and an ECAC East tournament championship. The following season, 4-3-1 led to a 24-6-6 final mark and the inaugural Hockey East Championship. Last year, Providence climbed out of a 4-8-2 beginning to finish 21-13-2 and capture a second consecutive conference title.
The Friars have not forgotten their past and hope they are not doomed to repeat it, or at least the first part of it. However, a one-point home weekend in two games against Princeton and a growing list of injuries (Jana Bugden, Ashley Payton, Mara Amrhein, Kathleen Smith) has PC in a potentially precarious position once again with three of its next six games against top 10 teams. Fortunately, Bob Deraney has been able to count on consistent production from his high-flying top line of Rush Zimmerman, Karen Thatcher, and Sonny Watrous. the top 3 returning scorers from last year's Friar squad have already combined to produce 14 of the team's 19 goals and 30 points in just six games.
No. 6 St. Lawrence (5-0-1)

Top Scorers: Rebecca Russell, Sr., F (3-9-12), Chelsea Grills, So., F (7-3-10), Sabrina Harbec, Fr., F (3-7-10)
Top Goaltenders: Meaghan Guckian, Fr. (4-0-0, 2.00, .939), Jessica Moffat, Jr. (1-0-1, 3.36, 0.887)
Scoring Offense: 3.50 (8th)
Scoring Defense: 2.50 (14th)
Penalty Minutes: 20.3 (5th)
Power Play: 10 of 55, 18.2% (10th)
Penalty Kill: 44 of 53, 83.0% (18th)
St. Lawrence is off to its best start during Coach Paul Flanagan's six-year tenure and enters the weekend having potentially settled on a No. 1 goaltender in the post-Rachel Barrie Era. Flanagan alternated Findlay transfer Jessica Moffat and freshman Meaghan Guckian for the first two series of the season. However, Guckian's 48-save gem in a 2-1 win over No. 9 Mercyhurst led Flanagan to entrust the rookie with both assignments against Niagara. Guckian responded with 53 stops in the sweep, yielding just 3 goals to the Purple Eagles, all on the power play and all by fellow frosh Ashley Riggs. Flanagan has expressed his willingness to ride the hot hand so expect Guckian to handle much of the workload for the time being.
Like Providence, the bulk of the Saint firepower thus far has come from its top line. Captain Rebecca Russell (54 points in 2003-04) and reigning ECAC Rookie of the Year Chelsea Grills (37 points) have picked up where they left off last season, helped by freshman Sabrina Harbec's smooth transition into the center position vacated by graduated All-American Gina Kingsbury. The new triumvirate has accounted for 13 goals and 32 points to date.