Four teams. One bid. The NCAA's first-ever eight-team field will include just one representative from Hockey East. The league's top team currently holds the eighth and final slot in USCHO.com's Pairwise Rankings and has no possibility of climbing higher. Consequently, Providence, New Hampshire, Connecticut, and Boston College head to Walter Brown Arena this weekend with the Hockey East fight on the table as it enters its final round. In the last two years, the conference semifinals have proved little more than a formality with PC and UNH dispatching their opponents by a combined score of 18-2. This year, however, the intrigue is at an all-time high for the semifinal round after the league's most competitive regular season in its brief history. All four teams have conceded points to each other over the course of the 2004-05 campaign and only BC (vs. UNH) does not have an outright win over the rest of the teams in the field.
Tournament Schedule
Broadcast links to each of the three games of the Women's Hockey East Tournament are accessible through the USCHO Broadcast Schedule.
Semifinal #1: No. 4 BC at No. 1 Providence, Sat 12 p.m.
Semifinal #2: No. 3 UConn at No. 2 UNH, Sat 3 p.m.
Final: Sun, 1 p.m.
Boston College (10-19-4, 6-11-3 Hockey East)
Top Scorers: Deborah Spillane, Fr., F (19-15-34), Sarah Feldman, Fr., F (15-12-27), Kerri Sanders, Sr., F (7-16-23)
Top Goaltender: Alison Quandt, Jr. (8-12-3, 2.97, 0.897)
Scoring Offense: 2.24 (20th)
Scoring Defense: 3.33 (22nd)
Penalty Minutes: 12.5 (21st)
Power Play: 38 of 193, 19.7% (6th)
Penalty Kill: 153 of 189, 81.0% (21st)
Boston College handed Providence its last defeat on February 19…The Eagles are 6-8-3 since the new year after a 4-11-1 start… Freshmen occupy four of the top five slots on BC's scoring charts… Rookie Deborah Spillane is tied for fourth in the nation in rookie scoring and tied for third in first-year goals… Boston College tops Hockey East in power play efficiency but ranks second to last in penalty kill.
No. 9 Providence (19-10-5, 14-4-2 Hockey East)
Top Scorers: Karen Thatcher, Jr., F (24-28-52), Rush Zimmerman, Sr., F (23-28-51), Sonny Watrous, So., F (19-15-34)
Top Goaltender: Amy Thomas, Sr. (18-9-5, 2.52, 0.895)
Scoring Offense: 3.09 (9th)
Scoring Defense: 2.68 (16th)
Penalty Minutes: 14.3 (9th)
Power Play: 41 of 220, 18.6% (9th)
Penalty Kill: 193 of 221, 87.3% (9th)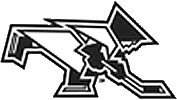 The Friars are the two-time defending Hockey East champions… They also won the 2002 title in the ECAC East, a precursor to Hockey East that included the league's current teams plus Niagara and Quinnipiac… Providence finished the regular season 4-0-1 including one-goal wins in its last three outings…The Friars have played in five ties and 15 one-goal games (10-5-0 record)… Junior Karen Thatcher posted a 5-3-8 line in the season series with BC, including game-winners in two of her team's three wins… Senior goaltender Amy Thomas ranks third in the nation in minutes played (1882:15)… In Thatcher and Rush Zimmerman, PC has its first pair of 50-point scorers in the same season since 1994-95 (Stephanie O'Sullivan, Alison Wheeler).
BC-Providence Series History
All-time: 41-3-0 Providence
2004-05: 3-1-0 Providence
2/20/05: Providence 4, BC 2
2/19/05: BC 4, Providence 1
12/4/04: Providence 7, BC 5
12/3/04: Providence 2, BC 0
No. 10 Connecticut (15-11-8, 11-5-4 Hockey East)
Top Scorers: Jaclyn Hawkins, Fr., F (24-12-36), Tiffany Owens, Sr., F (12-16-28), Shannon Connolly, Sr. (7-12-19)
Top Goaltender: Kaitlyn Shain, Jr. (11-7-4, 2.18, 0.927)
Scoring Offense: 2.62 (15th)
Scoring Defense: 2.38 (15th)
Penalty Minutes: 11.4 (26th)
Power Play: 37 of 220, 16.8% (13th)
Penalty Kill: 149 of 179, 83.2% (18th)
Connecticut owns the league's longest unbeaten streak at eight games (6-0-2)…UConn's three-point weekend against New Hampshire on February 19-20 equaled the program's output in the 11 prior meetings with the Wildcats… Junior Kaitlyn Shain is 9-1-3 in her last 13 starts, leads Hockey East in save percentage (0.927)… Freshman Jaclyn Hawkins is third in the nation in rookie scoring and second in the nation in first-year goals… UConn is the league's least penalized team.
No. 9 New Hampshire (21-7-6, 13-3-4 Hockey East)
Top Scorers: Nicole Hekle, So., F (19-33-52), Stephanie Jones, Sr., F (23-17-40), Lindsay Hansen, Jr., F (9-28-37)
Top Goaltender: Melissa Bourdon, So. (18-6-4, 1.94, 0.916)
Scoring Offense: 3.38 (7th)
Scoring Defense: 1.79 (5th)
Penalty Minutes: 12.7 (20th)
Power Play: 40 of 214, 18.7% (8th)
Penalty Kill: 185 of 203, 91.1% (3rd)

New Hampshire has never surrendered a goal in two Hockey East semifinals but has been shut out in both finals… UNH is 14-2-4 at the Whittemore Center, but just 7-5-2 away from home… Sophomore Nicole Hekle is the team's first 50-point scorer since 1999-2000 (Carisa Zaban, 72 points)… Senior captain Stephanie Jones is tied for 10th on the UNH career goal list with 78… Jones is the only senior on the Wildcat roster compared to nine for UConn.
UConn-UNH Series History
All-time: 11-2-2 UNH
2004-05: 2-1-1 UNH
2/20/05: UConn 3, UNH 2
2/19/05: UConn 0, UNH 0
12/4/04: UNH 5, UConn 2
10/22/04: UNH 4, UConn 0