Returning home is something that most anybody enjoys doing. For Providence women's head coach Bob Deraney, his team's 9-1 victory Saturday over Boston College wasn't just another step towards his club's third straight Hockey East championship, it was also a long-awaited homecoming.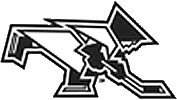 Deraney had the Hockey East final four marked on his schedule for a specific reason. For the first time in the tournament's short three-year history it was played at Walter Brown Arena, the building that housed Terriers hockey until January of this year when the men's team moved to the luxurious Agganis Arena.
It was also the building that Deraney called home for four seasons between 1983 and 1987 when he skated for the Terriers. A netminder for BU, Deraney led his club to two Beanpot titles, a Hockey East title and an NCAA tournament appearance.
Needless to say, returning to Walter Brown for Saturday's tournament game was a very special moment.
"Standing behind that bench today I felt it," said Deraney, who jokingly said that the only difference he noticed in the old barn was that it was darker than he remembers. "I've said it publicly: besides my parents, [BU coach] Jack Parker might have been my greatest teacher."
Deraney, indeed, was a good student of Parker's. Since joining the coaching ranks he's helped build men's programs at Northeastern, Dartmouth and Massachusetts, and since arriving at Providence in 1999, he's led the Friars women to three conference championships: one in the ECAC in 2002, as well as the Hockey East title in the past two seasons.
But besides just being a great on-ice teacher, it's incredibly obvious speaking with his players that Deraney does everything he can to give his players guidance off the ice. A season ago that relationship was on display after the Friars captured their second straight Hockey East championship.
Player after player discussed a midseason turnaround that was sparked by the solid player-coach bond Deraney and the players had developed. Deraney built an open-forum with the girls to figure everything out — from the X's and O's of hockey to the chemistry on and off the ice.
When reflecting on his days at BU, it was obvious where Deraney's mentorship originates.
"Jack Parker… he not only taught me about hockey, he taught me about life. He taught me about myself. He taught me how to be a winner," said Deraney. "Everything I've told you [about the strategies of coaching], I learned from him. I hope I can have one-hundredth of the impression on my kids as he's had on the players that come through this locker room."
Deraney invoked a good laugh from the media on Saturday when he talked about the need to relinquish the moniker he's tagged on his team: the BU of women's hockey.
"I guess I can't say that anymore, now that BU has a women's team," said Deraney with a laugh.
Still Deraney doesn't have a hard time justifying the title.
"When you look at the banners around our arena and you look at the banners right here (in Walter Brown), I'm very proud of being a Terrier," said Deraney, whose team, as the tournament's No. 1 seed, occupied what was the BU locker room when he was a player. "And I'm very proud of being the coach of the student athletes that I'm lucky enough to be able to coach every day."
It's fitting that Deraney's life has been built around hockey and that his experience at BU and with Jack Parker is what kick-started that career. Every word that comes from this coach's mouth paints a perfect picture of his passion.
"College hockey is a great game," Deraney said. "To be a part of it as a player and now as a coach, it's just a privilege to be a part of it. I thank God every day, because I'm the luckiest man in the world."
Deraney hopes that his luck can continue to Sunday when his Friars will look for their third straight Hockey East title and, with it, their first-ever berth in the NCAA tournament. That sure would cap off a homecoming weekend for this Terrier turned coach.
"There's a tremendous amount of emotion and nostalgia that comes back in this building," said Deraney with a grin. "I'm glad to be here for another day."