The USCHO Game of the Week returns from its holiday hiatus with a matchup of reigning conference champions. Hockey East champion Providence dropped three of four heading into the break but rang in the new year with an impressive road victory at No. 7 Princeton. This weekend, the Friars play host to CHA titleholder No. 6 Mercyhurst, which is looking to build on an 8-1-1 finish to the front side of its schedule despite the absence of two of its top three scorers.
No. 6 Mercyhurst (11-6-1 overall, 4-0-0 CHA)
Top Scorers: Valerie Chouinard, Fr., F (12-17-29), Julia Colizza, Jr., F (9-13-22), Stephanie Jones, So., F (7-9-16)
Top Goaltender: Laura Hosier, So. (8-6-1, 2.03, .910)
Scoring Offense: 3.39 (6th)
Scoring Defense: 2.00 (T-9th)
Penalty Minutes: 12.0 (25th)
Power Play: 17 of 108, 15.7% (20th)
Penalty Kill: 87 of 100, 87.0% (12th)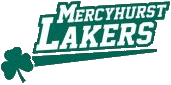 On Jan. 8 of last season, Mercyhurst returned from the holiday break, played host to Providence, and lost 3-2 — one of only three defeats the Lakers suffered in 21 outings after the turn of the calendar. The Lakers' road to returning the favor in 2006 already has two speed bumps. Precocious freshman Valerie Chouinard and sophomore assistant captain Stephanie Jones, who have accounted for 19 goals and 45 points between them, will be serving with the Canadian Under-22 team. In addition, Coach Mike Sisti reports that several players brought the flu back with them after the holidays, so an already-shorthanded lineup could shrink even more with a long road trip and six periods of hockey on tap for the weekend.
However, Sisti's teams have always relied on depth and versatility. Hard to imagine Sisti could ask more of junior assistant captain Julia Colizza, who is on pace for a career year (tops on the team in power-play goals and short-handed goals). One of team's best on the penalty kill and in the faceoff circle, Colizza will now have to assume the role of primary scoring option as well. In addition, the Laker coach feels the road trip constitutes a big opportunity for the likes of Kristen Erickson, Sherilyn Fraser, Courtney Unruh, and Robyn Law to break through in bigger roles. The other youngster who could be poised to receive more playing time is rookie goaltender Courtney Drennen, who started and won both games against Yale last month. Sisti has shown he will ride one goaltender (witness Desi Clark's streak of nearly 50 straight starts) or utilize a rotation (e.g. Laura Hosier going 12-0-0 alongside Clark last season), and says he is quite willing to employ either strategy over the back half of this campaign with his current set of netminders.
Providence (10-6-2 overall, 6-2-1 Hockey East)
Top Scorers: Karen Thatcher, Sr., F (9-14-23), Sonny Watrous, Jr., F (11-11-22), Kristin Gigliotti, Jr., D (9-12-21)
Top Goaltender: Jana Bugden, Sr. (9-6-2, 2.21, .908)
Scoring Offense: 3.11 (10th)
Scoring Defense: 2.28 (13th)
Penalty Minutes: 16.5 (5th)
Power Play: 25 of 123, 20.3% (9th)
Penalty Kill: 111 of 130, 85.4% (15th)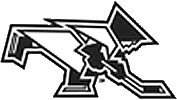 2005-06 has been a season of starts and stops for Providence. Coach Bob Deraney hopes Monday night's win at Princeton is the start of another second-half Friar rally. One positive portent was the return of Karen Thatcher to the goal column. The senior has paced the team in scoring all season, but she had picked up just two goals in her previous nine games. Thatcher shifted into the pivot against Princeton after spending the entire season on the wing, while classmate Ashley Payton switched away from center to flank the second line for the first time. Kristin Gigliotti added another point to totals that pro-rate to 18-23-41 over a 35-game schedule. She compares favorably to former Friar defenseman Kelli Halcisak, who notched 20-26-46 in 35 contests as a senior All-American in 2004. And perhaps most important of all, Jana Bugden turned in perhaps her best performance of the season, foiling Princeton's 31-19 advantage in shots with 30 saves.
Deraney also noted a confidence in sending all of his skaters over the boards this past Monday. More consistent production from the young supporting cast will be key to the Friars matching or bettering the year-end runs they've enjoyed in recent seasons. The Providence coach himself noted that his team is 7-2-1 when one of its first- or second-year players records a point and just 3-4-1 when they are shut out. Looking back over PC's trio of Hockey East championships, a freshman or sophomore has scored in each of the three games: Hilary Greaves (sophomore) with the only goal of the 2003 title game, Karen Thatcher (sophomore) with a goal in 2004, and both Cherie Hendrickson (freshman) and Gigliotti (sophomore) last season.