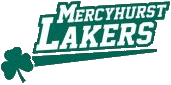 The two programs have not met since 2002, but they have run parallel courses since then. Both have won at least 20 games each of the past five seasons. Both are conference champions. Both blew multiple leads and suffered one-goal defeats in their NCAA tournament debuts a year ago. This Saturday, either Wisconsin or Mercyhurst will break through to the season's final weekend for the first time. The Lakers, who have not lost since Jan. 28, outscored opponents 15-2 in the CHA Tournament. The Badgers, who have not lost since Feb. 10, rolled through the WCHA Tournament with a 23-2 total scoring margin.
Game Time: Sat. 7 p.m. CT (Broadcast Links)
Three areas of focus for Saturday — the third lines, the Badger power play against the Mercyhurst penalty kill, and starting decisions in goal.
Wisconsin has three cohesive, potent forward lines playing well right now. Cindy Kenyon popped five goals last weekend while Sara Bauer busted out a 1-7-8 weekend en route to MVP honors at the WCHA Championships. Sharon Cole has provided added scoring punch to the already-competent shutdown line centered by Nikki Burish, while the all-freshmen line anchored by speedy smurf Erika Lawler logged seven points last weekend as well. Mercyhurst can certainly answer at least two of those units with a top dynamic combination of CHA Player of the Year Valerie Chouinard, Stefanie Bourbeau, and Stephanie Jones, as well as an underrated, experienced second group anchored by Julia Colizza and captain Samantha Shirley. The next line, however, is a young trio. Courtney Unruh (freshman), Robyn Law (freshman), and Kristen Erickson (sophomore) will be critical to whether Mercyhurst will balance out the matchup up front.
The Wisconsin power play, operating at just under 20 percent for the season, dissected two teams' mid-80s penalty kills at the WCHA Championships with four goals in 10 chances. Mercyhurst has always featured one of the nation's best penalty kills, and this year's 91 percent efficiency is evidence that nothing has changed. That said, the Lakers were minus-3 on special teams in last year's epic triple-overtime loss to Harvard in the NCAA Quarterfinals. Although the Badgers do not feature a gunner on par with the Crimson's super sniper Nicole Corriero, who scored four goals that game, Wisconsin is riding a hot hand that Mercyhurst must keep in check.
Both coaches Mark Johnson and Mike Sisti were noncommittal about their goaltending decision for the weekend, saying the final call would not be made until after practice on Friday. Prior experience favors a matchup between veterans Meghan Horras and Laura Hosier. However, when the two freshmen in question (Jessie Vetter and Courtney Drennen) are a combined 17-1-1 with goals-against averages near 1.00 and save percentages upwards of 94 percent, neither coach faces a crystal-clear call.
No. 7 Mercyhurst (23-7-6 overall, 10-0-2 CHA)
Top Scorers: Valerie Chouinard, Fr., F (26-25-51), Julia Colizza, Jr., F (19-22-41), Stefanie Bourbeau, Jr., F (17-18-35)
Top Goaltenders: Laura Hosier, So. (14-7-5, 1.85, .906), Courtney Drennen, Fr. (9-0-1, 1.22, .939)
Scoring Offense: 3.50 (5th)
Scoring Defense: 1.72 (8th)
Penalty Minutes: 12.1 (20th)
Power Play: 31 of 197, 15.7% (15th)
Penalty Kill: 183 of 202, 90.6% (T-2nd)
No. 2 Wisconsin (33-4-1 overall, 24-3-1 WCHA)
Top Scorers: Sara Bauer, Jr., F (22-34-56), Sharon Cole, Sr., F (15-24-39), Bobbi-Jo Slusar, Jr., D (11-27-38)
Top Goaltenders: Meghan Horras, Sr. (16-2-1, 1.54, .928), Jessie Vetter, Fr. (8-1-0, 0.97, .946), Christine Dufour, Jr. (9-1-0, 1.10, .943)
Scoring Offense: 3.92 (3rd)
Scoring Defense: 1.32 (3rd)
Penalty Minutes: 9.6 (31st)
Power Play: 39 of 199, 19.6% (6th)
Penalty Kill: 139 of 159, 87.4% (11th)
Series History
All-time: 4-0-0 Wisconsin
11/17/02: 4-2 Wisconsin
11/16/02: 3-2 Wisconsin
10/15/00: 2-0 Wisconsin
10/14/00: 5-3 Wisconsin