It has been five seasons since they last made a trip to the NCAA tournament, five seasons since they last won the Atlantic Hockey title and five seasons since they had a winning campaign.
To say coach Paul Pearl and the Holy Cross Crusaders have struggled the last five years would be an understatement. However, this season may be the beginning of a resurgence for the Crusaders.
The Crusaders, who are 6-7-2 overall, sit in fourth place in the Atlantic Hockey standings with a 5-3-2 record and 12 points. One of their five wins came against Robert Morris, which leads Atlantic Hockey with 16 points.
After four consecutive losing seasons in which the Crusaders won no more than 13 games, the fact that the Crusaders have six wins already is a sign of a program getting back on its feet.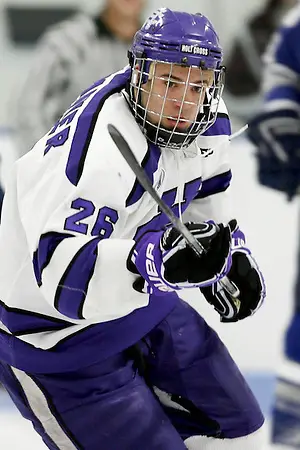 "We're playing well [right now]," Pearl said. "We are scoring a little more frequently. … Games we would have lost last season, 2-1, we are now winning, 3-2."
Crusaders fans are used to winning. Pearl twice led the Crusaders to the NCAA tournament, first in 2004 and again in 2006. The 2006 run is especially memorable for college hockey fans in general thanks to the Crusaders' 4-3 overtime win over Minnesota in their regional opener.
"Our talent level was commensurate with what we were trying to do," Pearl said of his 2006 squad.
After that great run, Holy Cross struggled to bring in similar talent, partly due to the per-semester cost of attending classes. In the last couple of seasons, however, Holy Cross has gone from offering only financial aid to offering scholarships, and in this market, that's a tremendous selling point for athletes.
That suits Pearl and his staff just fine.
"[Offering scholarships] has led to a complete shift in what we're doing," Pearl said. "These kids are extremely talented."
Captain Everett Sheen, a senior, is the team's leading scorer and the only upperclassman in the top five in team scoring. Two sophomore forwards, Rob Linsmayer and Kyle Fletcher, and two freshman forwards, Adam Schmidt and Shayne Stockton, are all in double digits in scoring, giving the Crusaders a healthy spread of scoring.
Sheen, who scored 20 points last season, the lowest total of his collegiate career, already has 15 points this season. He has gone a long way toward filling the void left by two-time Atlantic Hockey MVP Jordan Cyr.
"Everett scored a lot as a freshman but he didn't score as often the last two seasons," Pearl said. "He became a more complete player over those seasons. … He's a kid we trust."
Fletcher, who picked up only four assists in 10 games as a freshman, is one of several Crusaders players who have improved their game this season. He has already tripled his point total from a year ago, put up an eight-game point streak, and has become a regular in Pearl's lineup.
The second half of the season offers the Crusaders a chance to take another step.
After returning from the holiday break at the UConn Hockey Classic, where they will play Connecticut on Dec. 29 and either Bowling Green or Princeton on Dec. 30, the Crusaders travel to face No. 1 Yale.
After that, they play 16 straight league games, including contests against both Niagara and Rochester Institute of Technology, which are ahead of them in the standings. That's plenty of opportunities to move up in the standings.
"Yale is a great opportunity for us," Pearl said. "We're not where we need to be [yet]."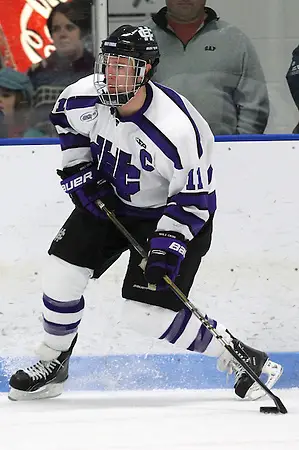 Pearl admits there's still room for improvement as the season progresses. One area he'd like to see improve is the power play, since he feels that will be an important factor in his team's success.
"In our league, everybody beats everybody," Pearl said. "You have to win the special teams battle."
The other factor the Crusaders need to improve is goaltending. Sophomore Thomas Tysowsky has started nine games, but has struggled to keep pucks out of the net, posting a 3.32 goals-against average. Freshman Derek Kump has started five games, but has only one win.
"We haven't been able to establish one goaltender, and that hurts our penalty kill," Pearl said. "The goaltender is your best penalty killer."
There is plenty of room for the Crusaders to grow, but they hope they're pointed in the right direction.