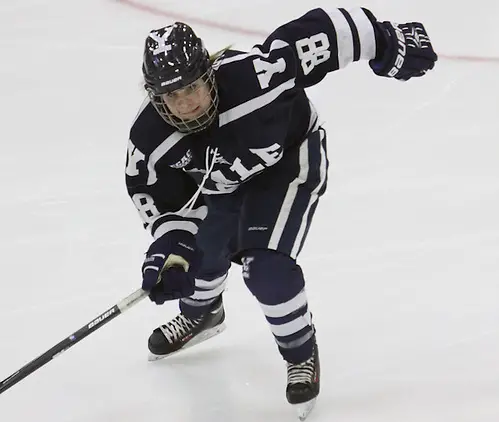 Yale freshman forward Phoebe Staenz has earned a spot on the Switzerland women's roster for the Winter Olympics next month in Sochi, Russia.
Staenz, a Zurich native, was one of 21 players selected for Switzerland's roster and has extensive experience playing with the Swiss National Team, including three appearances in the IIHF Women's World Championship (sixth place in 2013 in Ottawa, a bronze medal in 2012 in Vermont and a sixth-place finish in 2011 in Switzerland).
"Making the Olympic team was always the goal," said Staenz in a news release. "As a team, there's a lot of synergy and harmony going on at the moment. There's a lot of chemistry and we've grown fairly close. Everybody gets along really well. That makes it easier to come together."
Prior to making the Swiss National Team for the World Championship in 2011, she played for the Swiss Under-18 team for three years.