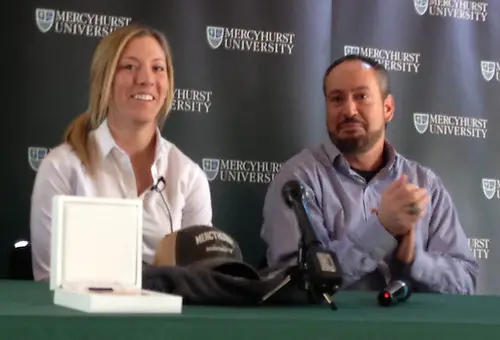 Mercyhurst coach Michael Sisti has been appointed to the NCAA Women's Ice Hockey National Committee.
Sisti, who replaces St. Cloud State coach Jeffrey Giesen, starts in the role immediately and his appointment will run until Sept. 1, 2016.
"Over the years, I have been fortunate to serve as a member on the Women's Ice Hockey West Regional Advisory Committee," said Sisti in a statement. "This is my first appointment to serve on the NCAA Women's Ice Hockey National Committee and I am proud to join the distinguished members of this group."
The committee consists of four members with Quinnipiac athletic director Jack McDonald serving as the chair of the committee. Also on the committee is Brown associate athletic director Sarah Fraser and Wisconsin coach Mark Johnson.
Sisti is also the first representative from the CHA to serve on the national committee.