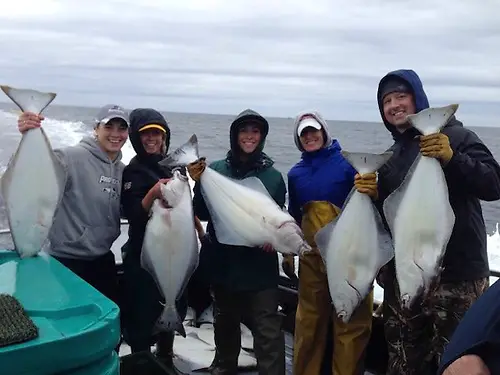 Alaska's distance from the hotbeds of college hockey is considerable.
"It is a four-hour time change to back East," said Zoe Hickel.
She would know that well, having had to make the flight from her home in Anchorage, Alaska, to attend North American Hockey Academy, the secondary school and hockey program in Stowe, Vt., with which her family's association goes back awhile. The school used to sponsor a hockey camp called the Great Alaska Showcase Presented by NAHA.
"I was in eighth grade I remember when they first came up," she said. "They came up with Chanda Gunn and Laura Schuler — she was at Northeastern then."
Zoe and her younger sister, Tori, would eventually enroll at NAHA.
"When I was younger, I did play a little bit with the girls, but it wasn't as deep, so I played boys' until I went to NAHA," Zoe said. "My sophomore year of high school I went and played for NAHA White. I played there for three years. Definitely, making that transition to the full-time girls' game and trying to get some more exposure to colleges as well."
She went on to play her college career for Minnesota-Duluth, where Schuler was an assistant coach, and she's adjusted to the travel.
"I guess maybe I'm used to it because I'm from there so I've had to travel a lot, but Anchorage to Minneapolis is a five-and-a-half hour flight," Zoe said. "It's really nice. Just take the redeye, and you're there in the morning."
Perhaps she would never have logged as many miles were it not for the Great Alaska Showcase.
"It was such a cool thing that [NAHA] started," she said. "It just made the pipeline to NAHA, but it also just created some opportunities for coaches and development of these players as well. For some of the girls that may not go to NAHA or play Division-I college, it was a great opportunity for them to be coached by some of the best coaches in the country, Division I coaches and even some Division III coaches that came up. It's cool, because it creates a connection there."
According to Zoe, that diversity in the coaching staff is important.
"It's great to get some D-III coaches up there, too, because most of these kids aren't going to go D-I, but just to have that exposure to them and to learn," she said.
Eventually, Zoe's role in the Great Alaska Showcase changed.
"When I got into college was when we started helping more as part of the staff," she said.
That was the final year that NAHA was still the sponsor of the event.
"We just wanted to keep it going, because they had decided to do some other things, which was fine," Zoe said.
Starting in 2013, the Hickel sisters and their mother, Cristy, who works with the Alaska All-Stars youth team, began running the Great Alaska Showcase.
"They passed it on to us, and we had coaches like Brent Hill, who is at Merrimack now," Zoe said. "He was at RPI at the time. He absolutely loves it. He's like our official tour guide for the rest of the coaches."
Over the years, a number of other college coaching staffs have been represented at the camp, including Colgate, Cornell, Minnesota, New Hampshire, Union, Vermont, Wisconsin, Wisconsin-Superior, and Yale.
"I have served on the staff for 5 years; 2015 will be my 6th," Hill said.
Joining Hill on the staff last year were Zoe's UMD coach, Shannon Miller, Allison Coomey from Boston University, Nick Carpenito from Northeastern, Melanie Ruzzi of Providence, and Shane Veenker of Bemidji State.
Tori plays at Northeastern, where she just completed her junior season, so the two sisters have a lot of contacts among D-I players as well as coaches.
"One year we got our friends from NAHA — it would be my freshman year, so it would be our good friends at NAHA, and then they all went to college," Tori said. "We said, 'Hey, come up to this camp.' We actually skated in it, because they wanted to skate in it too. We were kind of the older girls mentoring, versus now, Zoe and I being more on the side of the coaching staff. I tell my girls that want to come to Alaska, because they're like, 'Tori, we want to come to Alaska and see it,' and everything. [I said,] 'This is a great opportunity for you guys to come, because the younger girls see more college girls,' because they look up to those girls, too."
Other college players at the camp often have ties to Alaska, NAHA, or both. Past D-I players to participate include Vermont players Amanda Pelkey and Dayna Colang, Penn State's Shannon Yoxheimer, Katie Nokelby of Lindenwood, Brown's Monica Elvin, and Leah Carlson of Robert Morris.
"We bring the other college girls in from around the state, that are like the team leaders of each team [at camp]," Zoe said. "They run the warm-ups; they take care of the kids in the locker room. That way, everyone is partnered up with all different ages."
The camp is for players age 12 through college.
"The older girls can show the way to the younger girls, take care of them, and also share their experiences," Zoe said. "You're in the same locker room tying skates next to each other. I think it's such a great way to keep the younger girls interested and aspire for their goals and dreams of playing college hockey, whether it's D-III or whether it's club or Division I. It's a good way for everyone to understand that there are different places to go. You don't have to go to the Olympics. You don't have to play Division-I to be successful or to love the game. That's something that we really, really focused on, because we had people play at different levels, and they talked about their experiences. It was a good way for all the girls to feel like they can have a home."
Tori said because of the disparity in the age and levels of the attendees, on-ice competition often revolves around small games, and coaches will run their own drills that they like to use as part of their teaching.
"It's been a group effort with my mom, my sister, and I," Tori said. "It's kind of fun to bring more of the hockey aspect into it and help the younger girls in town. They look up to Zoe and I — D-I, and they want to do that some day. Zoe and I, we don't necessarily use that, but it's kind of a unique opportunity as a coach with my mom, coaching these younger girls, and then she has two daughters playing D-I college hockey. It's just a good way for us to be like, 'Hey, here is what you guys can do.' Family-wise, it's a lot of fun because it's another thing that we can come together and work on this camp. We do have a lot of time together, but it's a unique opportunity that not everyone can do with their families."
It's not only her family that benefits.
"It's a unique Showcase for the players up there because it provides an opportunity for exposure to a variety of Division I and Division III coaches, that the players up there don't typically have, given their location," Hill said. "It also serves as an educational opportunity for players to learn more about different aspects of NCAA Women's College Hockey at all levels."
That impact goes beyond Anchorage.
"It actually pulls in all the kids from all over the state, so it's a good experience for everybody to be able to come to one place," Zoe said. "They don't have to travel as far if they don't make it to national camp. They're still getting seen by these coaches."
The coaches benefit as well.
"Another great aspect of the Great Alaska Showcase is for the coaches who participate to experience the beauty of Alaska," Hill said.
"That's what we try to sell for people who come from out of state," Zoe said. "We provide activities. It's in the summer, June 9th through the 12th, so it's a beautiful time of year in Alaska. The sun's out all the time. We get them out in the mountains. Just the variety of the different activities, fishing, and hiking, and this year we're going to try to bring them out to go whitewater rafting up in Denali [National Park]. That's more the experience of the coaches, because most of the kids are from Alaska that do it."
Other years have featured different activities beyond the hockey camp.
"Last year, we brought them on a halibut charter in Homer," Zoe said. "We had 20-some fish on the boat; it was awesome. They had a blast, and no one got sick, so that was good. There were some green faces on the trip out."
It isn't always the locals that prove to be the best when it comes to fishing.
"Allison Coomey was quite the catch for the fish," Zoe said. "She had the magic touch. She caught hers in about the first two minutes; she caught the quota. I was the last one to get my fish. I couldn't catch a fish. Everyone had their fish, except for me. 'Coomey, come over here and give me a lucky little rub on my pole.' So she comes over and is like, 'Okay, here you go. Here's a lucky little rub.' Bam! Right away, I got a fish. And then she does it again, and I got another fish."
Just the drive to go fishing can add to the experience, with the opportunity to see the landscape and wildlife like whales.
"In Alyeska, there's a ski resort there, so we bring them out there," Zoe said. "The Seward Highway goes through Turnagain Pass, and it's just on the water, and the mountains just shoot up straight from the water. All the coaches love the view. The drive to Homer is about four hours, but it's just through all the mountains. They're just taking pictures the whole way."
The day doesn't end there.
"I feel like in the summer for me at least, I'm never tired," Zoe said. "But then, it'll hit you all at once, because the sun is always up, and you're just doing this, and this, and this. It just keeps you energized. You just keep going. You go fishing, you come back, and you're like, 'It's still light out; what now? You want to go for a hike?' Then we'll go up to Flattop at like 10 o'clock at night. It's a local mountain like right behind our house there. That's where one of the houses where everyone stays is, right on the base of Flattop and it's an easy trail up the mountain, but it's beautiful. You have eagles flying below you, and there are bears and moose up there, too. The coaches usually like that one."
Friends have told me that the hardest part of visiting Alaska in the summer is getting enough sleep in a land where the sun barely sets.
"We're kind of used to that now," Tori said. "It's different for the coaches. They're like, 'Holy cow, we get home and it's still bright out.' It'll be midnight and it's still light out there. For us, it's not really exhausting; it's fun. At home, I'll have to put a blanket up on my window just to make sure I go to sleep. It's all a ton of fun when all the coaches are up there. It's not really exhausting."
However, the coaches aren't quite as young, and don't share the sisters' boundless energy.
Zoe said, "They leave there and they're so exhausted, but it's like, 'Wow! We just did so much. We packed it in every day.' Every day there is something to do. We have our camp usually in the morning; the time on the ice is in the morning. In the evenings, the kids and the coaches have barbeques and bonfires. That's another chance for the coaches and kids to all mingle. It's a blast, but Brent always says every time it flies by, but after the end of the week, he says, 'Did I sleep?' and just crashes and feels like he can't do much after that."
Along with everyone else, the Showcase is a positive for the Hickels as well.
"We kind of establish friendships with these coaches, which is really fun," Tori said. "Zoe and I both learn a lot off of them, too."
Not everyone is afforded such a chance.
"It's a unique experience for my sister and I to be able to have this [showcase] kind of handed over to us, but we have all the tools we need," Zoe said. "Then it's just a great experience to be able to work side-by-side with these coaches and be able to give back to them, and give back to the kids that are coming up, because I still want to develop players from Anchorage, and I want girls to keep playing, so it's my goal to keep that happening and to give back as much as I can because it's such an amazing experience for all these coaches who have helped me out in my career."
She'd like to similarly help others.
"I do want to coach," Zoe said. "I think it's really important for female coaches especially, because there is such a need for them. So many great hockey players, and you see this on the men's side, too, they go straight into coaching, but they don't have the tools. They don't have the years of coaching youth and developing players and developing different team dynamics to be able to go straight into the coaching world at a high level and be successful. I would like to work with youth teams a little bit. I have been coaching for a couple years now with a team at home, with the All-Stars. Just to get on the ice with those girls when I can. I think it's really important for college players and people who have interest in coaching to be able to develop youth-level first, before they go into a higher-level team."
She thinks there are other ways to give back beyond coaching hockey teams.
"I would like to work with parents, work with kids, and actually teach them how to do skill and develop them as players," Zoe said. "I think that will help me to be able to become a better coach, so I can be more successful as I go maybe to a higher level."
For Zoe, it's not only about hockey.
"This year, I started my own SHARKs program — Strong Healthy Active Responsible Kids — and I'm implementing that into an elementary school and talking to a Duluth school district and talking to St. Louis County about expanding it out to the whole district," she said. "I'm really excited about that. If I can reach out to thousands of kids about healthy eating and physical activity and helping this child-obesity epidemic we have in our country right now, I hope I can make an impact on that."
Her work with both the SHARKs program and the Great Alaska Showcase have earned Zoe recognition as one of the five finalists for the Hockey Humanitarian Award; her sister's aspirations are still taking shape.
"Right now, I'm trying to figure out what I want to do," Tori said. "I have one more year here at Northeastern. I may be doing some event planning at Fenway [Park] this summer, and/or maybe coaching. I do have my level one coaching card right now, and am working on getting my level two. I wouldn't say my heart is set on coaching at this point, but it's something that we've kind of grown up with and helping my mom out. There's a possibility it might be."
They have an impact on people beyond youth.
"The final aspect that makes me want to return every year is that the people involved are incredible, like the Hickel Family, and the players are always very appreciative of the experience," Hill said. "Having role models like Zoe and Tori Hickel help provide the players an example of the opportunities that can be created from hard work, commitment and the love of the game."
Although her eligibility as a college hockey player has come to an end, Zoe will continue to aid the game.
"Any way I can help pass on the knowledge that I have based on my experiences as an athlete and someone who has grown up in Alaska where I've spent time in the mountains, at the lakes, staying busy, staying active, and how much of an impact that's had on me as a person and an athlete, and I'd like to pass that on if I can," Zoe said.