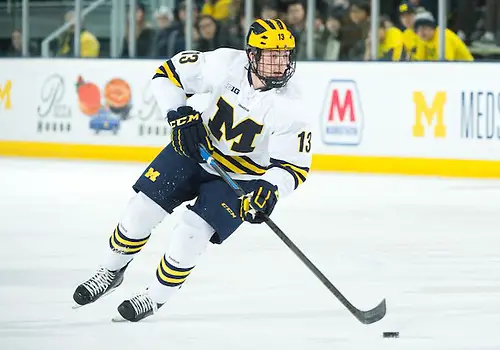 Michigan defenseman Zach Werenski has been named captain of the 2016 U.S. National Junior Team.
In addition, Miami defenseman Louie Belpedio, Boston College forward Colin White and top-ranked NHL draft prospect Auston Matthews were tabbed alternate captains of the squad.
"We're excited about our leadership group here in Finland," said Team USA coach Ron Wilson. "Zach, Louie, Auston and Colin have led by example since day one in Lake Placid this August and have the respect of everybody in the room."
Werenski becomes the second youngest player ever to captain a U.S. National Junior Team (18 years, five months, seven days) after Jack Eichel (18 years, one month, 28 days) at the event last year.
The United States opens the IIHF World Junior Championship Saturday in Helsinki, Finland, against Canada at 1 p.m. EDT.