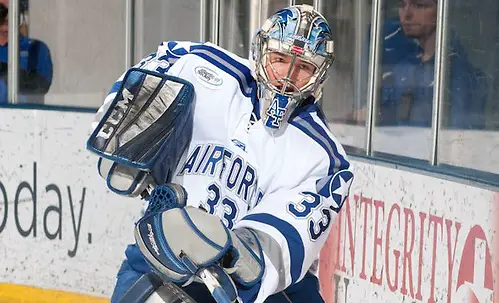 Air Force coach Frank Serratore didn't expect anyone else to be at the hockey arena on a recent Sunday morning.
His team had a rare Sunday off. He was putting it to use with some office work. He then heard a nearby door open, and in walked Chris Dylewski, a senior goalie. Dylewski decided to utilize his day off to help out a local wounded warriors sled hockey team practice.
Serratore wasn't surprised. He's never had a player like Dylewski. It's why Serratore, for the first time in his 19-year Air Force coaching career, decided to nominate a player for the Hockey Humanitarian Award, presented by BNY Mellon Wealth Management.
Read the full story on the Hockey Humanitarian Award website.