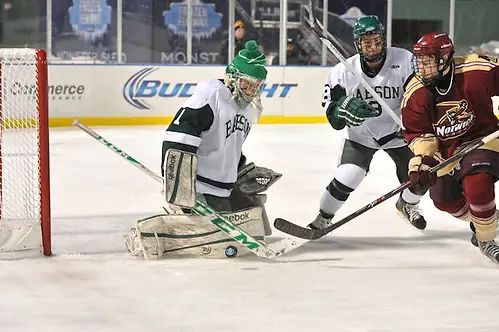 Being a two-time nominee for the Hockey Humanitarian Award, presented by BNY Mellon Wealth Management, is a special honor and one that is not lost on Babson senior goaltender Jamie Murray.
He is remarkably modest about the achievement and put into context his successful local philanthropy as creating fun events for friends and family that benefit those in need in the community.
"It all started after my senior year in high school when I knew I was going to play junior hockey before college and had time over the summer," Murray said. "My neighbor Cole suffers from a rare kidney disorder (Focal segmental glomerulosclerosis), which put a lot of pressure on his family — especially financially — and we just wanted to do something for him and his family to help out."
Read the full story on the Hockey Humanitarian Award site.