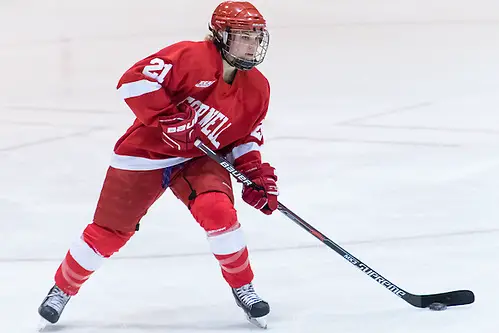 An organization that has raised over $4 million to promote and destigmatize mental health awareness began while bound to small roots.
To be more specific, it all started with a set of hockey helmet decals.
Do It For Daron, an organization co-founded by Cornell hockey player Morgan Richardson and her parents, Luke and Stephanie, was launched in 2010 with help from Richardson's friends. The idea for the helmet decals came about after Richardson's sister Daron took her own life that year at the age of 14.
Richardson is one of five finalists for the 2016 Hockey Humanitarian Award, presented by BNY Mellon Wealth Management.
Read the full story on the Hockey Humanitarian Award site.