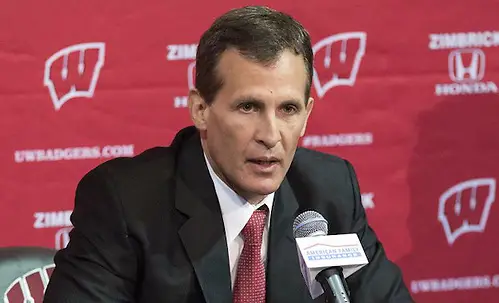 USA Hockey has named the management and coaching staff for the 2018 U.S. Olympic men's team.
On the management side, Jim Johannson, assistant executive director of hockey operations for USA Hockey, has been named general manager, while Ben Smith will serve as director of player personnel.
USA Hockey also named Wisconsin coach Tony Granato as head coach of Team USA.
Joining Granato behind the bench will be assistant coaches Keith Allain (Yale), Chris Chelios (Wisconsin), Ron Rolston (Michigan Tech) and Scott Young (Boston University).
"We're thrilled to have such an experienced group leading our men's Olympic team," said USA Hockey president Jim Smith in a statement. "These individuals have been a part of some significant moments in USA Hockey history, from winning championships as players to building gold medal-winning teams as staff members."
"The experience, passion and success our management and coaching staff have between them ensure that we'll have a team well prepared to win gold in PyeongChang," added Pat Kelleher, executive director of USA Hockey.
USA Hockey's international council, chaired by Gavin Regan, has oversight responsibilities for all U.S. National and Olympic Teams. The appointment of the management and coaching staff of the 2018 U.S. Olympic team is subject to the approval of the United States Olympic Committee.