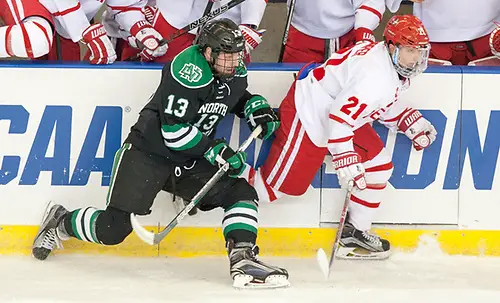 North Dakota announced prior to its game on Friday night that junior forward Mike Gornall has elected to leave the program "in order to pursue other opportunities," according to a statement.
Gornall appeared in 20 games over his first two seasons at UND and registered three goals and one assist.
He had not yet seen game action this year.
North Dakota coach Brad Berry will not have any additional comment until following the game Friday night against St. Lawrence.