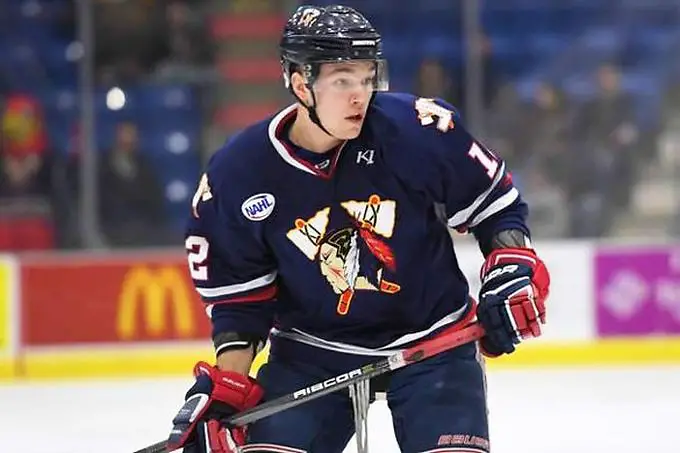 Rensselaer has added Johnstown Tomahawks forward Donovan Ott for the remainder of the 2017-18 season.
Ott had seven goals and 15 points in 17 games since rejoining the NAHL's Tomahawks on Oct. 29 after beginning the season with the USHL's Muskegon Lumberjacks.
"I got the call (Wednesday) and they told me they had an opening and they wanted me to come in and play right away," Ott told the Tribune-Democrat. "I will join their team and be a part of that. I had to get my application in by (Thursday) and get everything all set. I have to be there by (Friday) for orientation.
"I haven't really had a chance to just sit down and think about everything that's happened. I'm super excited to get my college career started, but I also have a heavy heart about having to leave Johnstown in the middle of the season, especially with how well we have been playing."
With Johnstown, Ott ranked fourth in franchise history with 39 goals and was fifth all-time with 72 points. His 32 goals scored in 2016-17 is a Tomahawks' single-season record.