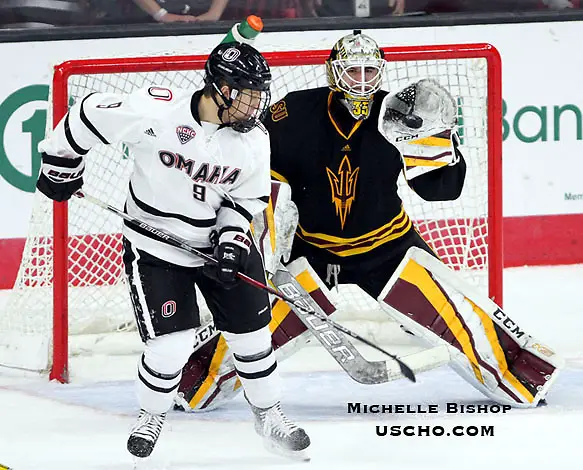 According to a report on ArizonaSports.com, discussions have begun that will see Arizona State have a brand-new rink on campus, starting with the 2020-21 season.
The Arizona Board of Regents Business and Finance Committee will meet Thursday, the report states.
Per the executive summary, the 175,000 square-foot arena would seat 5,000 spectators for hockey, and would include 250 to 300 club, and 48 loge seats. The arena would be located just north of Wells Fargo Arena, which would also be renovated.
The estimated cost of the two projects is $160 million.
The new arena is expected to be completed in time for the 2020-2021 season, while Wells Fargo Arena's renovations should be completed by the summer of 2021.
The Sun Devils currently play their home games at Oceanside Ice Arena, which seats just under 1,000 with standing-room-only seats. ASU will host Boston University on Jan. 26 at Gila River Arena, home of the NHL's Arizona Coyotes.
The new arena may also coincide with the Sun Devils joining a conference, added the report.