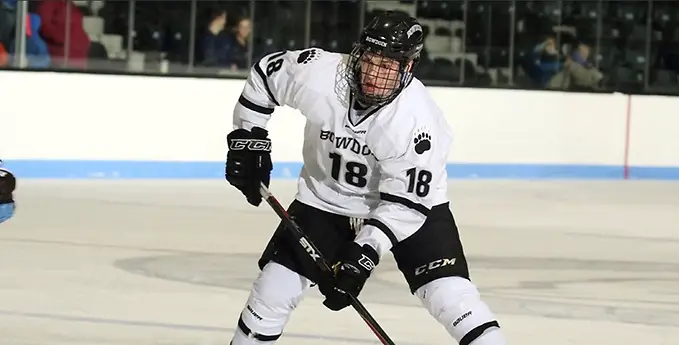 For Camil Blanchet, the end to his hockey career at Bowdoin has been bittersweet with the Polar Bears unable to qualify for the NESCAC tournament.
As a senior, that ending has a dual impact as he understands that the next time he laces his skates up, it will be in a beer league or alumni function next season.
The finality is hard when the end comes for a game you love to play, but Camil's ending is only the regular season with the potential for a far bigger honor and opportunity on the horizon just a month or so away.
But if you didn't ask or know, you would never believe this unassuming and very articulate college senior had just been named a finalist for the prestigious Hockey Humanitarian Award – and that, in essence, is the story of the man who has come to represent an acute focus on helping the common good on campus and in the Brunswick area without fanfare or seeking recognition.
He does it because it is important.
Check out the rest on the Hockey Humanitarian Award website.