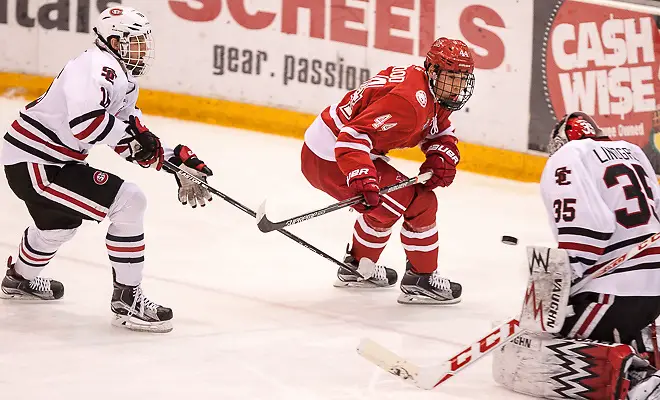 Miami junior forward Kiefer Sherwood has signed a two-year, entry-level contract with the Anaheim Ducks and will forego his senior season with the RedHawks.
The undrafted Sherwood finished tied for second on the RedHawks with 30 points on nine goals and 21 assists. He came alive in the second half, putting up 23 points in the final 20 games of the season.
In 106 games at Miami, Sherwood posted 86 points on 34 goals and 52 assists. His top season came as a sophomore in 2016-17, when he put up 38 points (14 goals, 24 assists) in 36 games.
Sherwood is expected to begin his pro career with the Ducks' AHL affiliate, the San Diego Gulls.