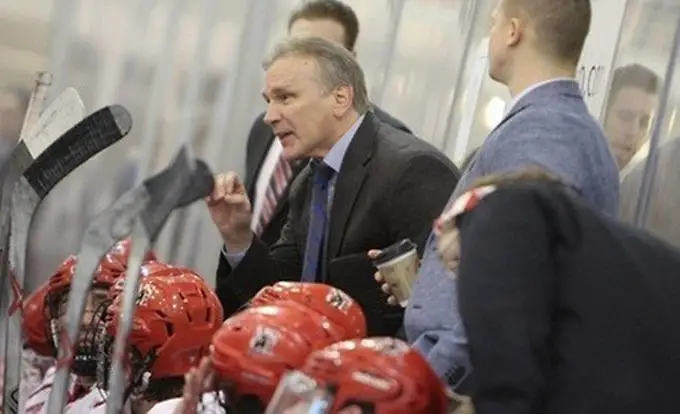 Milwaukee School of Engineering coach Mark Ostapina has announced his retirement after 17 seasons coaching MSOE and 23 years as a collegiate head coach.
Ostapina will remain with the university to run the Power Plus Hockey Camps this summer.
"It is with great pride and honor that I step away from a program and university that I love so dearly," Ostapina said in a statement. "It's also a sad day for me, but as I weighed all of the factors in 35 years in college hockey, I felt this was the right time. I did a lot of soul-searching after the Humboldt Broncos disaster, and it put things in perspective. My time now is for my family and friends.
"I am proud that I leave the program as one of the best in D-III hockey and that I had the opportunity to coach and compete in the best league in the country. This is a program with great returning and incoming players and I wish them the best in the future. I also want to thank all of my former players, coaching staffs, and the great coaches in the NCHA. I thank them with all my heart and soul."
Ostapina led the Raiders to a 250-192-23 (.592) record over his time at MSOE, becoming the winningest coach in department history (any sport). He led his teams to four conference titles—including three Harris Cup Championships, three 20-win seasons, and the 2012 NCAA tournament. His teams have posted a combined 189-112-17 (.621) record in NCHA games over his career.
"I'd like to thank Mark for his contributions to building the MSOE hockey program to where it is today," MSOE director of athletics Brian Miller added. "He took over a young program searching for its identity and, with the resources we had available then, he was able to make Raiders Hockey a successful, winning program, doing so with tremendous class. It has laid a groundwork that many of our other programs have been able to follow."
Ostapina has coached four All-Americans, two CoSIDA Academic All-Americans, five NCHA Players of the Year, and 29 All-NCHA players at MSOE.
Ostapina came to Milwaukee from New England College, where he led the Pilgrims to the NCAA tournament in 2000-01. He boasts a 312-277-31 (.528) career record in 23 seasons as a head coach. He spent eight years as a Division I assistant coach, first at Alaska Anchorage (1987-91) and then at UMass Lowell (1991-95).
A national search for a new head hockey coach will begin immediately.