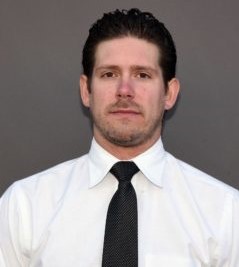 St. Scholastica announced on Wednesday the hiring of Tim Madsen as the 10th men's coach in school history.
Madsen comes to CSS after spending the last two years as the head coach and director of hockey operations for the NAHL's Minnesota Wilderness, guiding the team to two Robertson Cup playoff appearances.
"I am honored to have the opportunity to lead the College of St. Scholastica Men's Hockey Program," said Madsen in a statement. "My family and I would like to thank President Geary, Steve Lyons, (director of athletics) Brian Jamros, and the search committee for giving us the opportunity to join the CSS family.
"I would also like to thank the Minnesota Wilderness ownership group and management staff for the opportunity they gave me to lead their hockey program the last two seasons. My experience working for the Wilderness has helped prepare me to become a college hockey head coach."
Prior to his time with the Wilderness, Madsen spent seven seasons as an assistant at Niagara. In his time with the Purple Eagles he oversaw all recruiting efforts, which culminated in a NCAA tournament appearance in 2013. Following that season, Madsen was elevated to associate head coach for his final three seasons.
"When we started this search process our mission was to find a coach with an understanding and commitment to the entire student-athlete experience," said Jamros. "With Tim, we have found someone with great energy and passion and we are extremely excited to for him and his family to join our team. We can't wait for the entire CSS community to meet our next head coach."
Madsen played for Niagara and was part of two CHA regular-season championship squads. Madsen was a co-captain in his final season with the Purple Eagles, which was cut short due to injury.