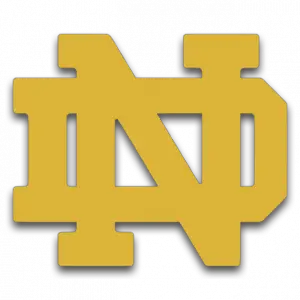 Notre Dame has added two individuals to its coaching staff for the upcoming 2018-19 season.
Max Mobley joins the staff as a volunteer assistant coach, while Will Messa will serve as the Compton Family Ice Arena programming and hockey intern.
"With these two additions to our staff, we're excited to be able to maintain the level of high quality of individuals that we have had with Max and Will joining for the 2018-19 season," Notre Dame coach Jeff Jackson said in a statement.
Mobley comes to Notre Dame after spending time at Hamilton as an assistant coach for the past four seasons. Prior to Mobley's tenure at Hamilton, he served as the volunteer coach at St. Lawrence where he helped to formulate team systems, practice plans, and player development. He played for St. Lawrence from 2008 to 2012, appearing in 91 games for the Saints.
"Coming from Hamilton College, where he was as an assistant for highly regarded Rob Haberbusch, Max will add his excellent hockey knowledge and coaching experience to our staff," added Jackson.
Messa joins the Irish staff after serving as the graduate student assistant coach and assistant director of hockey operations at Northeastern. He spent time with the program as a student-athlete from 2013 to 2016.
"Will, who has recently completed his degree at Northeastern, also brings his valuable insights and experience to our hockey operations. He was mentored well as part of Jim Madigan's great Northeastern staff," concluded Jackson.